---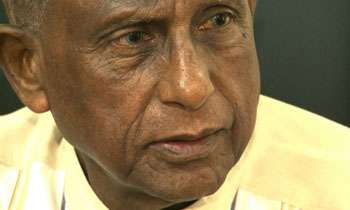 Buddhasasana Minister Gamini Jayawickrama Perera said yesterday the ban of pandals on Vesak and Poson Poya Days would not be changed and stressed the need to focus on the spiritual aspect of religion rather than on mundane activities.
He told Daily Mirror that this prohibition on pandals would only apply to April 29, the Vesak Poya Day and May 29 the Poson Poya Day and that pandals could be put up on the other days.
The minister had imposed this restriction last month but the Government Information Department said the government had not taken a policy decision to ban dansals and pandals on Vesak and on Poson Poya Days.
He said the ministry had requested the people to refrain from putting up pandals only on Vesak and Poson Poya Days following a request made to him by the Mahanayake Theras.
"This decision was made to safeguard Buddhist principles and encourage Buddhists to engage in spiritual activities during Vesak and Poson," the minister said.
He said all concerned including the Police had been informed to impose this restriction on pandals on the specified days while dansals can be held on these days.
"The ministry will soon make a proposal to the Cabinet to prohibit pandals on Vesak and Poson Poya Days applicable to every year. A national policy will be implemented in this regard," he said. (Kalathma Jayawardhane)