---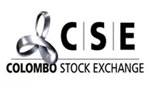 Colombo Stock Exchange's main index-All Share Price Index (ASI)-fell below 6, 000 points at 10.45 a.m. today.
As at 10.46 a.m. the ASI had lost 86.42 points or 1.43 percent to fall to 5970.
The government has indicated it would move to re-introduce the Capital Gain tax and several other tight revenue measures.