---
Sri Lanka Air Force yesterday dropped another 3,000 kgs of Dry Chemical Powder (DCP) on the oil tanker 'MT New Diamond' to control the fire that reignited yesterday.
SLAF Spokesman Group Captain Dushan Wijesinghe said that a total of 4,000 kgs of DCP had been used to control the fire as of yet.
The DCP is a dry chemical extinguishing agent used on class A, class B, and class C fires. It uses a specially fluidized and siliconized powder mix.
The Spokesman said the SLAF also dropped over 440,000 litres of water on the blazing oil tanker.
Earlier, for the first time in its history, the SLAF used a Bell 212 Helicopter to drop 1000 Kgs of DCP on the Oil Tanker.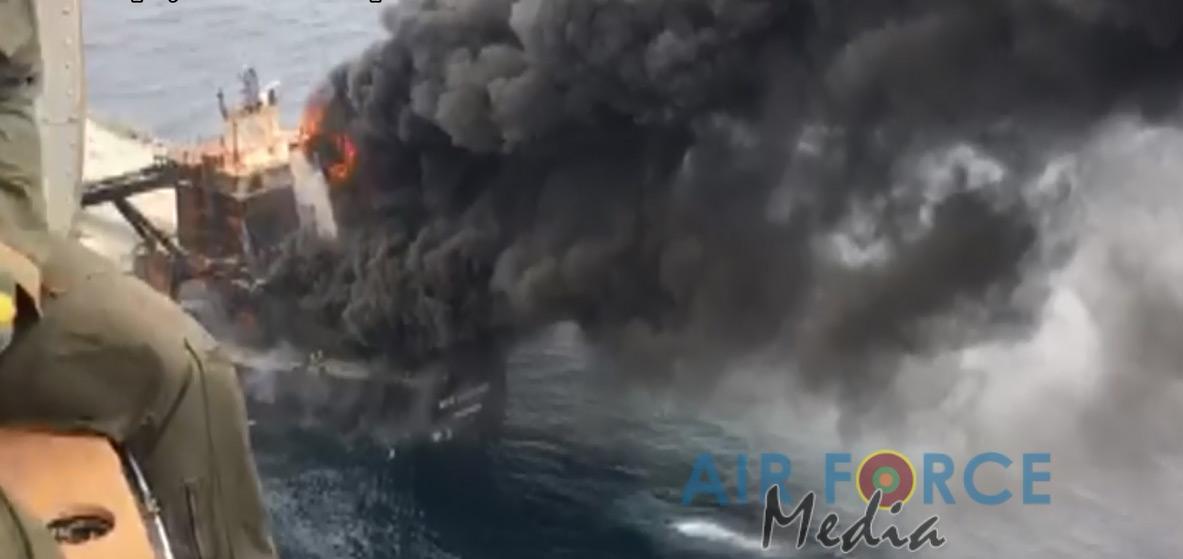 The fresh fire which was sparked inside the oil tanker as a result of high temperature and strong winds last evening had been controlled considerably.
However, he said there is a possibility of the ship catching fire again due to the high temperature inside the ship and environmental factors.
Therefore, the vessels and craft dispatched for disaster management efforts continue to engage in boundary cooling on the fire engulfed oil tanker.
The New Diamond was transporting 270,000 metric tonnes of crude oil from the Port of Mina Al Ahmadi in Kuwait to the Port of Paradip in India when the fire broke out aboard the ship on September 3.
Meanwhile, it was reported that India today sent additional supplies of firefighting chemicals to help battle a new blaze.
Ramping up the rescue effort, an Indian coastguard aircraft was expected to bring dry chemical powder on Tuesday, which would then be dropped by helicopters on the ship.
Salvage and disaster management experts which arrived in the country were taken on Monday to the vessel, about 55 kilometres (34 miles) off the coastal village of Sangamankanda Point.(Darshana Sanjeewa Balasuriya)