---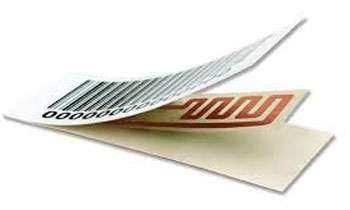 The Radio-Frequency Identification (RFID), radio frequencies used to automatically identify and track motor vehicles would be implemented by the end of this year, Department of Motor Traffic (DMT) Commissioner General A.H..K. Jagath Chandrasiri said.
Under the new system, the police would be able to identify vehicles without stopping them, he said. "The police can get information related to the vehicle to some extent to ease their inquires," Mr. Chandrasiri said.
Addressing the media, the Information and Communication Technology Commissioner of DMT Susantha F. Suraweera said the Radio-Frequency Identification (RFID) was the use of radio waves to read and capture information stored on a tag attached to the back of the windscreen of vehicles.
"The tag can be read from up to several feet away and does not need to be within direct line-of-sight of the reader to be tracked. Each tag has a unique identification code which is connected with the database of the DMT," he said.
The RFID tags are embedded with a transmitter and a receiver. The RFID component on the tags has two parts: A microchip that stores and processes information, and an antenna to receive and transmit a signal. The tag contains the specific serial number for one specific vehicle.
Tag reading equipment would be given to police stations and other relevant departments in the near future, Suraweera said. The system is already used in countries such as Malaysia, UAE, India, Singapore, the US and many European counties.
Meanwhile, Commissioner Chandrasiri said installing the RFID sticker would help law enforcement in the country and help minimise scams and crimes using vehicles.
"These stickers will be issued with new vehicle registrations and vehicle ownership transfers. Later it would be compulsory for all types of vehicles, following the instructions of the Government," the Commissioner said. (Chaturanga Samarawickrama)