---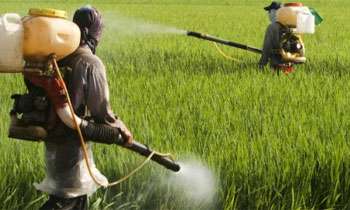 The Government has lifted the ban on glyphosate for all crops throughout the country by a gazette issued by the Registrar of Pesticides.
In a gazette notification dated July 11, 2018, Registrar J.A. Sumith said that on the advice of the Pesticides Technical and Advisory Committee, he was rescinding the order made under Section 11 of the Control of Pesticides Act No.33 of 1980 and published in Gazette Extraordinary No. 1937/ 35 of October 23, 2015.
The 2015 gazette cancelled every licence issued in respect of pesticides containing the chemical glyphosate.
The Government imposed the glyphosate ban in 2015 over fears that this chemical was one of the causes for the kidney disease epidemic in the North-Central Province and elsewhere.(Thilanka Kanakaratna)