---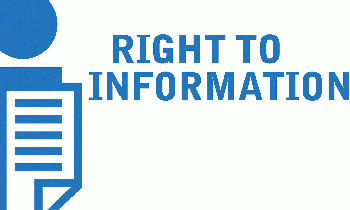 The Right to Information (RTI) Commission, which deals with non-compliance with regards the Right to Information Act by Government Institutions, had received 438 complains this year, the Annual Performance Report of the Commission revealed.
As per the report, which was submitted to Parliament last week, the Commission had decided that 218 complaints could not be taken up for consideration due to shortcomings in the appeal/requests.
Proper appeals taken for consideration had been 220 according to the report.
"Appeals that have been taken up for hearing (for which dates have been fixed) -98, Ongoing/ while listed appeals yet to be heard has been 34 while Appeals that are pending dates for hearing are 122," the report said.
"Completed Appeals where information has been fully or partly released had amounted to 37.
The Right to Information Commission was established on October 1, 2016, as required under Section 11 of the Right to Information Act No. 12 of 2016 (the Act).
The Commission is the central oversight and enforcement agency established under the Right to Information Act, No. 12 of 2016, established under Section 11 of the RTI Act.
It is a statutorily independent body which has powers to hold inquiries into complaints on non - compliance and to recommend disciplinary actions against offending officials. It also has the powers to prosecute those who commit offences defined in the Act. (Yohan Perera)