---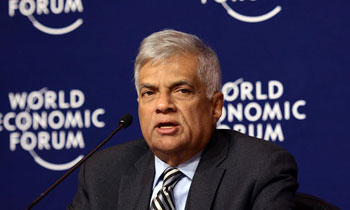 Sri Lanka is slated to play a significant role in integrating trade in the Asian region through a number of trade ties which are to be signed, Prime Minister Ranil Wickremesinghe said yesterday.
He made this remark at a media briefing held in line with the World Economic Forum in Davos last evening.
"Sri Lanka will tie up with nations such as India, Bangladesh and Vietnam, and thereby bring the Indian Ocean states together and then go in for trade ties with Japan and whole of ASEAN and thus play a role in integrating trade in Asia," he said.
Mr. Wickremesinghe elaborating on the trade agreements which are being lined up said Sri Lanka will go in for separate trade arrangements with five Southern states in India, including Tamil Nadu. "Sri Lanka will also go in for a trade pact with Bangaladesh, Vietnam and other Indian Ocean states," he said, In addition he said Sri Lanka would be looking at going in for a trade agreement with ASEAN rather than separate trade pacts with its member states. "We will also have trade ties with Japan," he said.
He said the government would come up with a tax incentive plan in March this year.
We hope to complete the negotiations with India, China and Singapore by June this year," said Minister of Development Policies and International Trade Malik Samarawickrama at the briefing.
"We expect the existing investors to expand their investments and expect new investors as well," he added. He said the government also expected the Sri Lankan Diaspora to invest.
Mr. Samarawickrama describing the progress made in infrastructure facilities development, said The Southern Highway extension up to Hambantota and the Central Expressway would be commissioned within the next two and a half years.
Minister of Finance Ravi Karunanayake said Sri Lanka cannot depend on a 23 million population but should venture into the foreign markets. "The perilous economy which we inherited from the previous regime has been brought somewhat under control," he said.
Minister of Digital Infrastructure Development Harin Fernando said the government would be stepping into an endeavour to introduce an overall digital payment platform this year, while focusing on digital technology education and developing other digital infrastructural facilities. (Yohan Perera)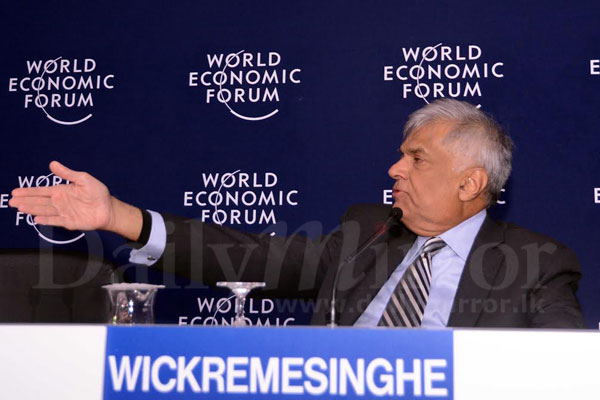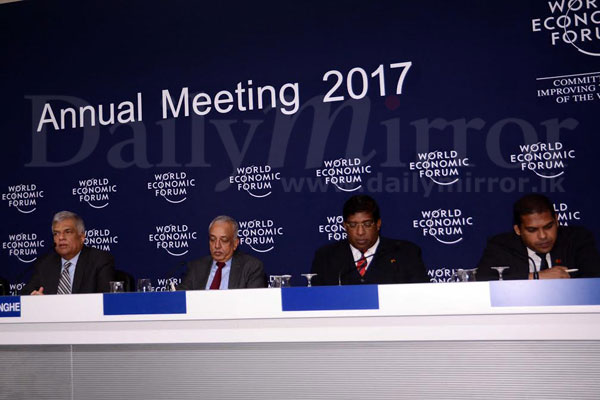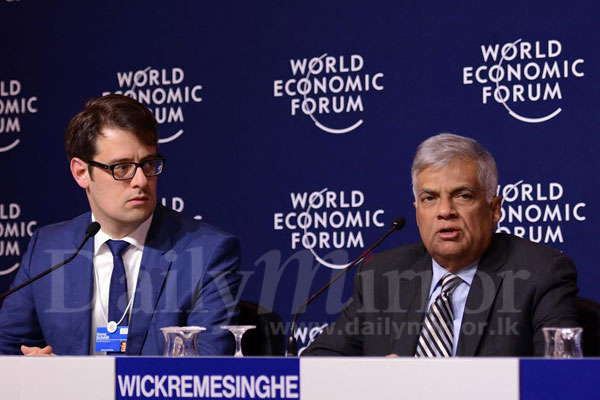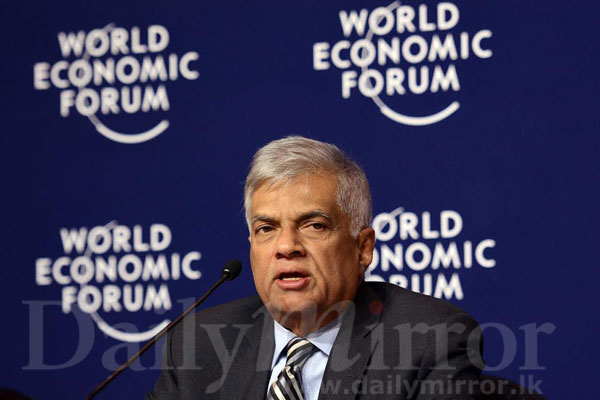 Pix by Pradeep Pathirana