---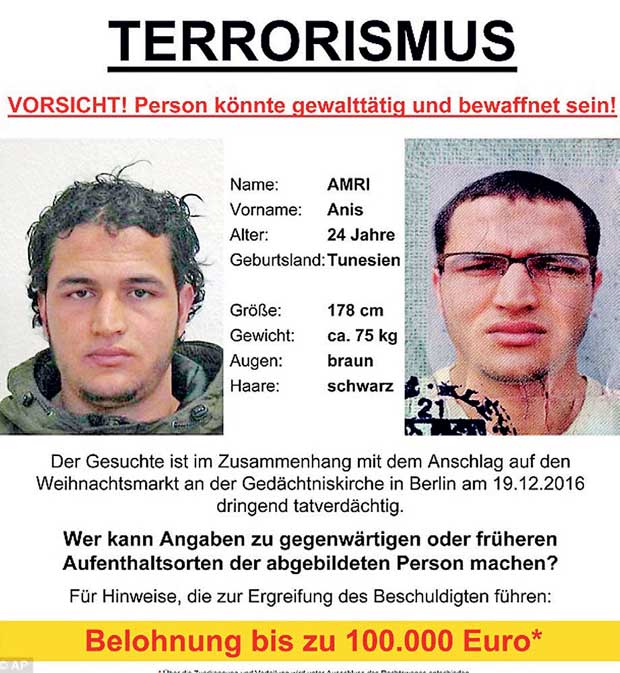 German authorities have revealed there is a 100,000 euro (£84,000) reward for information leading to his capture
Associates of terror suspect Anis Amri the man suspected to be behind the truck attack in Berlin left 12 dead and dozens injured have been arrested in Germany as elite commando units raided addresses across the country as they searched for Europe's most wanted man.

Anis Amri is now the subject of an international manhunt and an European arrest warrant issued on him was said to show he used six different names under three nationalities..Four men were held in Dortmund - where Amri once lived with a hate preacher. The men have reportedly had close contact with him in recent months.

A flat was also raided in Berlin, but was empty, and a shelter for asylum seekers was searched in Emmerich, eastern Germany, where one man was questioned. Checkpoints have been set up on the border between Germany and France and police are searching vehicles.

Earlier, German interior minister Thomas de Maiziere said Amri was suspected of involvement in Monday's terrorist outrage but was not necessarily the man who drove the lorry into a crowded Christmas market in the German capital.His identity papers were found under the driver's seat of the lorry, Der Spiegel said. It has now been claimed his fingerprints were on the door.
Germany, (Daily Mail, London), 22 December 2016