---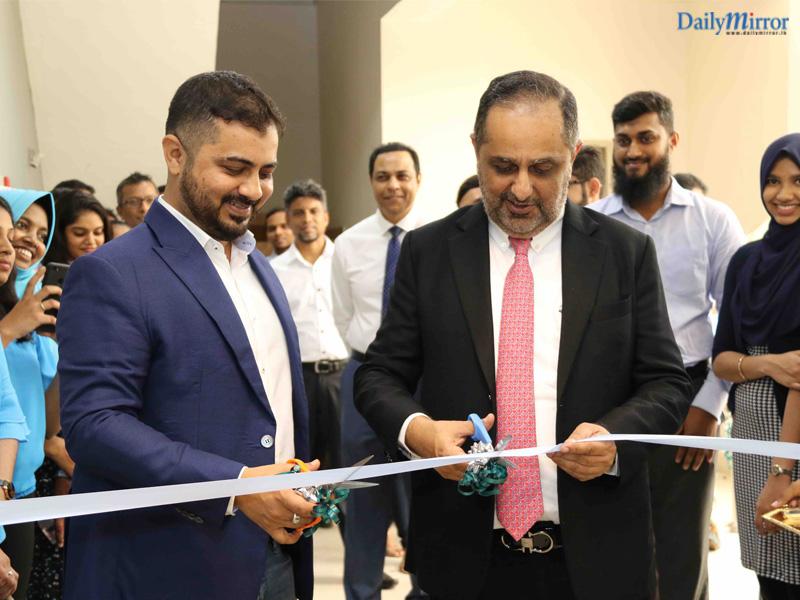 Saif Yusoof, Managing Director, ITX360 and Hanif Yusoof, Executive Director and Group CEO, Expolanka Holdings
ITX360 - the Information Technology arm of Expolanka and Sri Lanka's leading provider of IT solutions - has announced that it will be expanding its enterprise capabilities with a fully-fledged service offering that now includes shared services such as Finance, Human Resources, Procurement, and Business Transformation. This newly diversified portfolio will better serve the needs of ITX360's clients in markets that are increasingly becoming actively shaped by IT infrastructure and operations.

Bolstered by the expertise and standing of one of the country's strongest globally diversified conglomerates - Expolanka Holdings PLC-, the ITX360 offering is as diverse as it is sound. Understanding what it takes to gain competitive advantage in the current digitally-driven economy, ITX360 accelerates business outcomes for its clients across various industries with advanced systems in information technology -from the basics such as hardware infrastructure and operating systems, to specialty services and solutions in logistics-, while consolidating and modernizing their IT application infrastructure to support digital business transformation.

Further to its portfolio extension, the company has also announced that it will now be servicing industries such as freight forwarding, transportation, and warehousing (3PL). Among other technologies, the Finance arm of ITX360 will be embarking on its transformation journey through the deployment of Robotic Process Automation (RPA) to handle high-volume, repeatable tasks, accelerating business outcomes for its clients by providing cost-effective solutions through a global delivery model. ITX Finance currently functions with 36 active bots, the utilization of which has revolutionized the cost model of the company by significantly driving the price of products and services down. As a result, the company has been able to make their services available not just to large corporations and conglomerates but affordable to SME's and start-ups as well.

The backbone of ITX Finance's disruptive innovation is a dynamic, passionate, and driven gender-diverse team of experienced cross-industry professionals -of whom 45 are fully RPA certified- with access to great technology and the limitless possibilities this provides when it comes to aligning with client goals and strategies to drive business growth.

In the HR industry the company predominantly focuses on talent acquisition, talent transformation & development, HRIS & payroll solutions, HR automation and other tech-driven HR solutions. The HR arm of ITX360 works closely with the top management to provide cutting edge HR solutions that bring in business value. Moreover ITX360 is an official reseller partner for Cemex HRM, one of the fastest growing HRIS providers in the country.

"We are now a technology-driven Finance & HR shared services establishment continuously challenging traditional Financial & HR practices through digitization and innovation. We help businesses advance in their digital transformation with agility, complying with all applicable financial & HR regulations and policies in line with cultural transformation. We aim to become the best Shared Service Partner to all our customers by following our overarching vision to be the leader in innovative shared services in Sri Lanka," said Mr. Saif Yusoof, Managing Director at ITX360.

In addition to providing tech infrastructure that brings strategic agility, security and compliance, the IT arm of ITX360 offers tailormade global enterprise solutions such as Oracle and Microsoft, comprehensive Business Process Management including call centers, and Apps and software development. The company's core competencies for the Finance sector lie in the Oracle NetSuite and Supply Chain Technology Solutions for the Warehouse and Transport Management including High jump, Cargotool TMS and CargoX world's first blockchain based smart Bill of Lading among others.

Already opening new frontiers with its rapid expansion plans - and with a new office at the ITX360 Shared Services in Colombo 03 - ITX360 aims to cement its position as Sri Lanka's premier shared service partner, quite simply, through consistency in performance and continuous innovation through in-depth research and development on the latest global trends in technology.

For further information on ITX360's products and services visit www.itx360.com or e-mail feedback@itx360.com
ITX360 is a member of Expolanka PLC – a leading conglomerate with interests in Logistics, Leisure and Investments. The company has thrived on overcoming the challenges of operating in limited logistic infrastructure markets, taking its operations to 19 countries, 60+ offices and over 2300 staff around the world.