---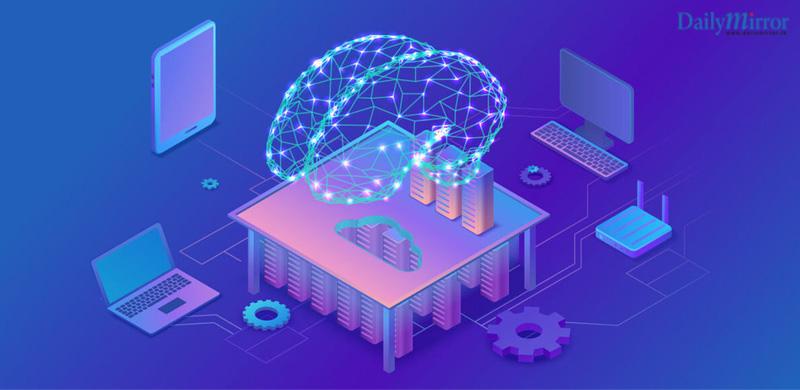 AIA Insurance has ramped up its digitization, analytics and Robotic Process Automation (RPA) based efforts during this COVID 19 crisis, to ensure superior service to customers even while AIA's staff were all working from home. These solutions are both, tactical and being industrialized for the long-term. The unprecedented crisis has put significant strain on the insurance industry especially on the sales, recruitment and service processes. With the sudden halt of travel, customer visits and face-to face meetings and service had to become digital. The challenges to most companies have been significant, as a new norm emerges.
According AIA's CEO Nikhil Advani "it is imperative that we respond with innovation, agility and effectiveness in situations such as these. Yes, we are facing a crisis like nothing we've dealt with before, but our promise to our customers remains unchanged. AIA is very well capitalized, able to meet any claims and ready to help our customers while continuing to provide superlative service. We understand that now more than ever, people need to be financially secure and protect their loved ones."
He further said, "Customers switched to digital purchasing, payments and other transactions very quickly. We needed to be agile and support them. We invested massively in the training of our Wealth Planners, implemented an online sales process, e-submission of application for insurance and service requests, so customers can start planning for their insurance needs without any delay, from the comfort of their own homes. We also provided telemedicine services to all our customers, from leading telemedicine provider oDoc, so they can easily access doctors and get their prescriptions delivered, during curfew.
AIA's Chief Technology Officer Umeshi de Fonseka added "AIA responded fast to keep the business moving while introducing new digital solutions for our employees and customers. It's all about leveraging technology at the right time, to support the entire organisation, in achieving the right objectives. For example, we had a remarkably smooth transitioning from our standard way of working to Working from Home (WFM), for all functions. Call Centre functions continued to operate as usual even though the volume of calls increased. This was only possible because we had the right collaboration tools and infrastructure (everyone has laptops, VPN etc) in place and have frequent business continuity simulations as a standard business practice"
He added, "Even though our offices were closed, our Process Automation Bots and other automated functions continue to work round the clock. The most mundane tasks are handled by these Bots and this has increased accuracy and efficiency of the processes. We were the first and continue to be the only insurer in the industry to have aggressively embraced this technology. Backed by the experience of AIA Group, we also have world class technology governance and security tools which enables us to carry out our business in a fast and secure way."
AIA's Director and Chief Officer- Legal, Governance and Operations Chathuri Munaweera explained "the introduction of contactless collections was intended at ensuring the convenience, health and safety of our customers. We offer many platforms such as payment gateways, Quick Pay, MCash, EzyCash and the Genie app, so customers can conveniently make payments from their homes. Our fully automated and integrated IVR (Interactive Voice Response) system to the Inbound Call Care Centre, empowers customers to find out details about their policies quickly and makes the customer experience easier and faster. We are delighted to see more customers transitioning to self-service options due to ease of use and convenience."

She added, "Within a matter of days, we were able to digitise our physical policy issuance and underwriting processes to enable our distribution to continue to do business even through the curfew. This was very important as we wanted customers to be able to continue to get themselves protected / insured and also enable our distribution to earn an income."

AIA's Director Human Resources commented "we have adapted to a new norm where employees need to be connected to work, without having to physically be at work. Having facilitated the technology and the infrastructure for WFH and supported by a world class Human Resource Management System, employees can easily access all relevant information from home. We retrained our managers and staff to operate in a remote environment and how to use technology to drive teamwork, productivity and synergy. We engage our staff digitally so we can constantly keep in touch, one of the most recent being the 'Digital Avurudhu' where we had over 240 people from across the country participating and also voting for the digital Avurudhu Kumari and Kumaraya!"

As a company that is constantly looking for ways to improve processes so as to offer unmatched convenience to customers, AIA will to continue to pursue the mastery of digital solutions for seamless engagement and better operational efficiency even after the COVID crisis is over. For us, this is the new norm in the post COVID world.