---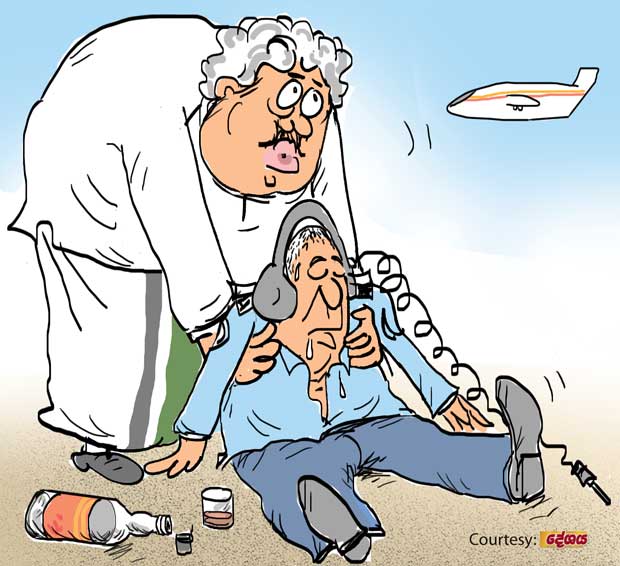 The sensational story about a Sri Lankan Airlines flight from Frankfurt getting delayed for over 15 hours due to the Pilot in Command getting liquored up is no longer news for the people in our country.
Incidentally, the loss-making national carrier had to pay out a hefty Rs.30 million by way of compensation to the affected passengers.

Meanwhile, an unexpected development related to the incident that tainted the reputation of our national carrier has triggered a hush-hush in political circles now, they say.

A certain purohita hailing from the district where our main airport is located, despite the airlines affair having nothing to do with shipping, is said to be leaving no stone unturned in a bid to restore the flying license and the suspended job to the errant pilot.

However, the purohita has so far found no supporter of the cause he is championing, they say.