---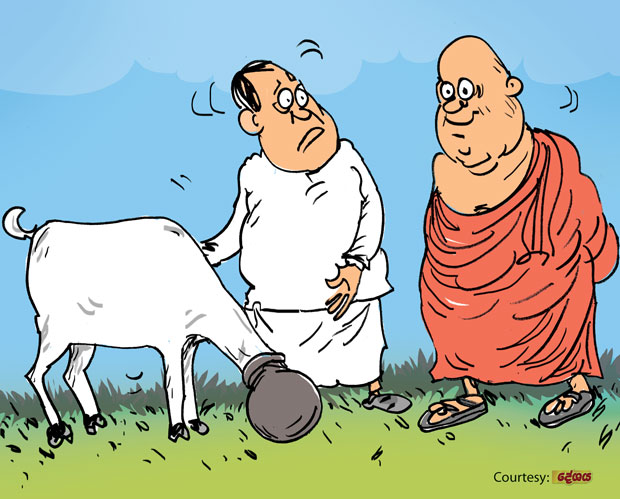 A prominent Buddhist monk hailing from the Narahenpita area recently received a telephone call from the 'palace' of a high government authority.

The prelate, a close friend of the former strongman, was a little surprised to receive this courtesy call from the yahapalanaya high-up given the status of their current political relationship. Nonetheless, he greeted the VVIP caller cordially and thanked him for the call.

Preliminary niceties over, the high authority made an earnest request of the monk to use his good offices to re-unite the Blue party.

In a non-committal reply, the monk had replied saying, "I don't mind playing mediator to bring about reconciliation in the party. However, if I am to play that role, I have to form a clear idea about the policies relating to certain key issues followed by the government. If I know for sure where you stand, it will certainly facilitate my role as a facilitator. So let us start negotiations on this basis…"

The monk had received a few more calls from the 'palace', but the ball is yet to start rolling, they say.