---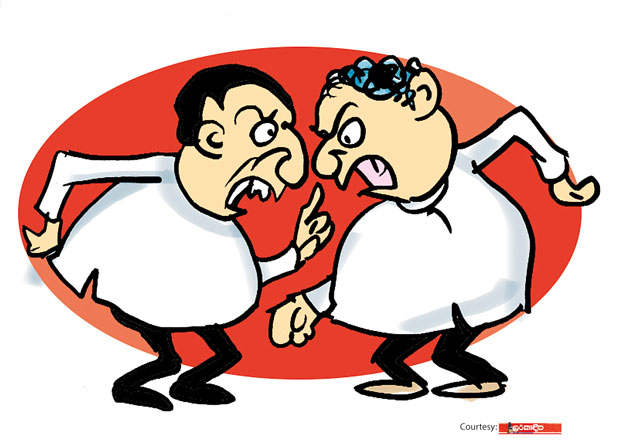 A heated exchange between two leading politicos from the Rajarata which saw the angry duo screaming obscenities at each other had marred the proceedings of a meeting held at the headquarters of a political party the other day.

The fight had started when one of them claimed a right to have a greater say in regard to matters relating to the province than the other who called an 'outsider' and it had ended short of fisticuffs thanks to the intervention of a very senior member of the party, they say.

There has been fierce rivalry between the two politicos for the party's leadership position in the province over the years and clashes between them now and then had been a regular feature, they say.