---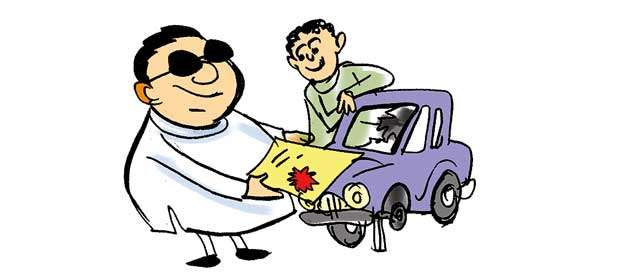 Believe it or not! There is a provincial politico who plays the 'go-between' to help vehicle owners to obtain a roadworthiness certificate for a fee of Rs.500.

The politico is said to have a close link to a place in the Welikada area authorized to issue these certificates.

On payment of Rs.500 to him, the politico would issue instructions over the phone to the guy in charge of this place to issue the certificate with no questions asked and no matter what the running condition of the vehicle is.

By the way, several passengers had been injured when the footboard of a private bus crashed recently at a bus halt at a rush hour and it had come to light later that the politico's place had issued a fitness certificate for this bus quite recently.