---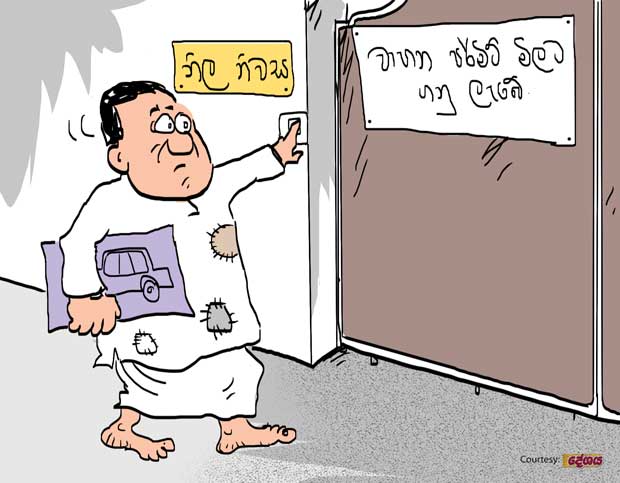 Diyawanna members have come in for another round of the free vehicle permits bonanza.

These permits are a real boon to some first-timers who have made it to the august assembly from distant corners of the country.

However, for old timers who are well heeled now, the permit is a veritable source of additional income.

Meanwhile, two to three well known characters in politics have come forward to make a fast buck out of the 'vehicle permit businesses. One of them is a 'joint opposition' stalwart from the hills. Another character is a talkative one from the West. They have openly said that they propose to buy the permits at a fair price to re-sell them to make 'a small profit'. This 'vehicle permit business' is no longer a secret at Diyawanna, they say.