---
Diyawanna members call this politico the 'Jester of the House' because of his ceaseless antics which at times descend to the level of buffoonery.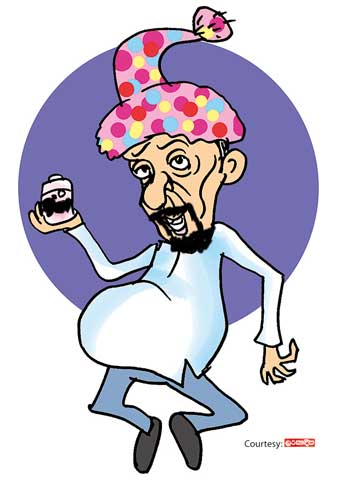 He also often makes sensational comments to attract cheap publicity in mass media. He got a severe reprimand from his party leader recently for making an irresponsible statement to the media.

Many anonymous callers had abused this politico in filth after he made his latest sensational statement, they say.