---
A coordinating secretary of a purohita who is also the chief secretarial one of a main political party had recently attempted suicide by taking poison.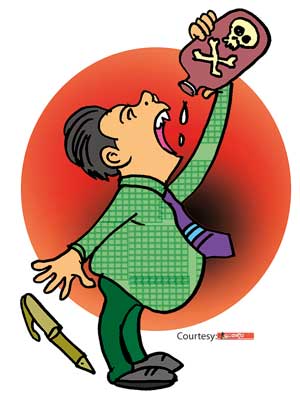 The man had made the suicide bid allegedly for personal reasons. However, his political boss had used his influence to save the secretary from being prosecuted for the suicide bid.

"This secretary wanted to commit suicide because he had lost his interest in all worldly affairs. But he made it a point to send a message of well-wishes from hospital for a New Year celebration held with his political boss as the chief guest," a highly amused neighbor of the secretary remarked.