---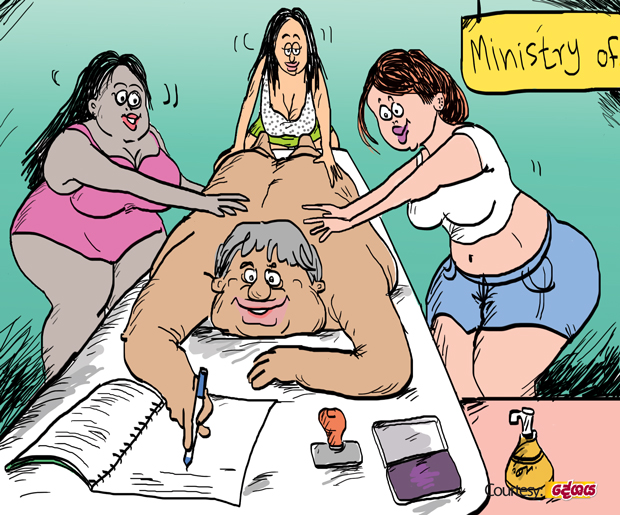 A certain key Ministry has launched a new venture which has nothing to do with the subjects it is entrusted with. It is an Ayurvedic Spa!.

However, this spa, the brain child of a high political authority, is out of bounds for the employees of the Ministry, they say.

A large number of young girls account for the majority of the employees recruited to work at this spa which is providing a variety of therapeutic treatments including massage services. The monthly pay being paid to the girls employed at the spa is higher than even the salary being paid to the manager of the spa. The wide discrepancy between the pay being paid to girl-workers and other employee categories has already led to much unrest among the workforce of the spa, they say.

However, the political authority is said to be keen on running the spa built at a massive cost, come what may.

"The political boss is dead set on operating the spa at any cost despite it being in the red, because the fortunes of his family are closely tied to it. But it is a great crime to waste public funds on this loss making venture," said an informed Ministry source.