---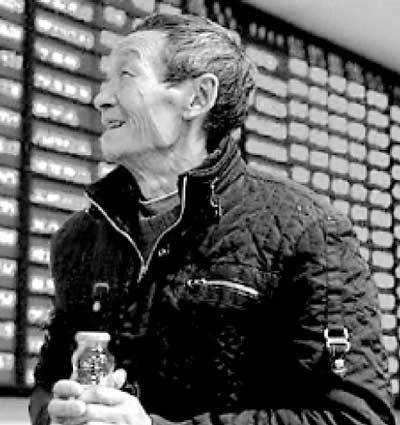 REUTERS: Asian equity markets may have dodged a bullet with a muted reaction to the U.S. Federal Reserve's historic rate hike but many investors warn that more pain could be in store.
While fears of a market meltdown following the Fed's decision proved unfounded with Asian currencies holding steady and stocks rallying on assurances that further rate rises would come slowly, the region faces plenty of challenges.
Slowing economic growth and sagging demand have caused earnings to deteriorate. Consensus earnings estimates for Asia ex-Japan companies have been cut to 4 percent for 2015 from 11 percent at the start of the year, the worst scale of downgrades since 2011, according to Bank of America Merrill Lynch.
"The Fed's decision reflects the state of the U.S. economy, Mless so the global economy," said Andrew Gillan, head of Asia ex-Japan equities at Henderson Global Investors.
"Asia has been the world's engine of growth in recent years and still is growing but not enough to offset the declines in developed markets and currency weakness versus the U.S. dollar."
Stiff competition
Even Asian exporters, who ought to benefit from a resurgent U.S. economy, look set to face stiff competition from China, which has now let the yuan weaken for 10 straight sessions, the longest weakening streak on record.
Investors have been wary of Asian stocks since May 2013 when they began dumping emerging market risk during that year's "taper tantrums" before the Fed began winding down its monetary stimulus.
While the market rallied in 2014 as investors realised U.S. rates would not rise for some time, $51 billion have flowed out of emerging Asian equity funds since the taper tantrums, according to EPFR Global data compiled by Nomura.
The benchmark MSCI Asia Pacific (ex-Japan)index has tumbled 13 percent this year and investors said that outflows could continue in 2016, especially if the Fed raised rates faster than expected.
The disconnect between market expectations for further rate hikes, 0.83 percent by December 2016, and the Fed's favored rates of between 1.25 and 1.5 percent, means that the uncertainty over U.S. interest rates has still not abated.
"This portents a period of volatility as the market wrestles with whether or not the Fed will be raising the interest rate at the next meeting or the meeting after etc.," Christopher Probyn, chief economist at State Street Global Advisors, said in a note.
If next year's tightening is more in line with the Fed's projection than the market's, investors may sell Asian stocks in favour of higher yielding U.S. dollar assets.
There is "a risk that stronger U.S. data leads to a more hawkish Fed in 2016 which could see more aggressive tightening and with that policy error in a low growth world," Andrew Swan, head of Asian equities at Blackrock, wrote in a note.
Asian currencies weakening against the U.S. dollar could also spook investors, according to Alain Bokobza, head of global asset allocation at Societe Generale.
"If you have a new trend down against the U.S. dollar, it's not good news for investing in Asia ex-Japan, because as a foreigner, coming from the euro, coming from the U.S. dollar, you're losing money," he said before the Fed's statement.
Some positives
Still, Asia does have some positives. Most of the region benefits from lower oil and resource prices, and valuations, hovering near 2008 lows, are attractive after the declines, said Josh Crabb, head of Asian equities at Old Mutual Global Investors in Hong Kong.
Policy easing and reforms could also benefit markets, and exporters to the U.S. will gain from growth there, he said.
However the upside from these positives is limited by "ongoing fears about some sort of 'emerging market crisis' triggered by U.S. dollar strength," said Shane Oliver, head of investment strategy at AMP Capital in Sydney.