---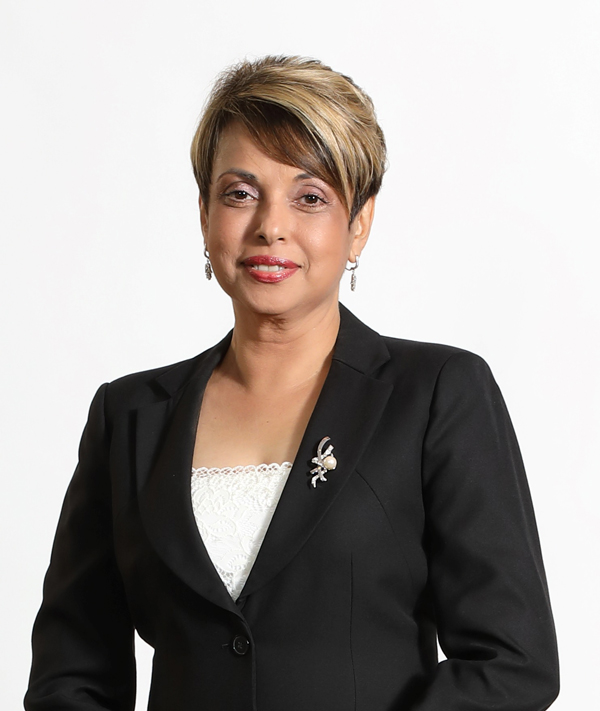 DFCC Bank recently launched the 'Avurudu Hat Trick Campaign' in time for the Sinhala/Tamil New Year and existing and new DFCC customers can visit any of its branches island-wide to enjoy the benefits of this promotion. In this interview, DFCC's Senior Vice President, Consumer Banking, Gillian Edwards, talks about this special offer in detail.

Q: How does DFCC Bank plan to make the Avurudu season a special one?
A: In keeping with the spirit of Avurudu, DFCC Bank has come up with a unique offering of three kinds of benefits. The "Avurudu Hat Trick" campaign offers Gifts, DFCC Gift Certificates and Special interest Rates on Fixed Deposits – three ways in which customers can benefit this festive season. Our depositors have a choice of three exciting rewards which will no doubt make the upcoming festival season a special one. Furthermore, this offer will be extended throughout the month of April, even beyond the new year. Our seasonal campaigns are unique because they always provide our customers with something extra which makes them feel special in the spirit of the season.
Q: What are the unique features of this offer?
A: The unique feature of this campaign is that our depositors will be entitled to not one or two - but three types of rewards! A full array of gifts ranging from LED torches, Single Burner Gas Cookers and Gift Vouchers from Abans which can be utilized to redeem Washing Machines, Air Coolers, Microwave Ovens, LED Televisions, 4 Burner Gas Cookers, Refrigerators, Laptops or Smart Televisions. In addition, Gift Certificates from LKR 1000/- to LKR 5000/- will be provided for all Deposits made to Mega Bonus Savings Accounts. The campaign also provides special interest offerings on Fixed Deposits. Individual depositors will be entitled to an additional interest of 0.5% on Fixed Deposits placed below LKR 5 million for a period of one year. In keeping with our values, DFCC Bank branches will be kept open on the 14th of April from 9.30 am to 11.30 am, during the Traditional Ganu Denu period to encourage families to visit our branches together and to make an auspicious start to the New Year.
Q: What was the thinking behind the special savings proposition for families?
A: The main objective of this campaign is to inculcate the habit of Savings as a Family and what better time than the Avurudu Season to promote this habit! Savings empower people, thus creating a secure financial future as well as the platform to achieve one's financial goals in life. A keen advocate of the savings habit, DFCC Bank invites customers and their families to save with us. We warmly invite customers and their families to visit us and carry out transactions on their Savings and Fixed Deposits. We believe that families that save together become powerful economic units in control of their financial future. Special offers are also available for those who use their Vardhana Virtual Wallet to transact this Avurudu Season.

Q: How does the Bank connect with customers in the retail banking space?
A: DFCC offers its Retail Banking customers seamless banking solutions with a host of products and services specially designed to meet individual requirements. Under the Retail Assets umbrella of the Bank, we offer an entire range of flexible financial solutions catering to the varying needs of an individual, ranging from a Personal Loan to meet any financial obligations as well as Overdrafts, Housing Loans to build buy or renovate your home, Loans to Purchase Apartments, Vehicle Loans and Leasing, as well as Educational Loans. DFCC also has on offer, a range of attractive Deposit Products for the entire Family starting from the new born to the Senior Citizen. With the DFCC Team, you are guaranteed of an excellent service every step of the way.
The year 2016 was an exciting year for DFCC in the digital sphere with the launch of the Vardhana Virtual wallet, which was a unique concept and a first of its kind within the banking arena. This revolutionary breakthrough in digital payments offers our retail customers, a hassle-free and convenient option to manage their funds, eliminating the need to carry any other payment instrument. Users can maintain funds in the Virtual Wallet and conduct day-to-day transactions at the click of a button.
DFCC Bank continuously strives to create sustainable value for all stakeholders. The bank has been rapidly growing its footprint across the country with a network of 138 service points. Now connected to LankaPay Common ATM switch, all accounts holders can access over 3500 ATMs island wide and perform zero cost cash withdrawals and balance inquiries via connected Banks.
Q: What are DFCCs future plans?
A: DFCC is committed to utilizing our expertise to go beyond traditional boundaries and cater to new business opportunities. Catering to the future generation is a key focus and a challenge we will tackle by deploying our solutions via electronic and mobile applications, apart from consolidating our brick and mortar services. Our overarching objective remains to be fully geared to meet challenges by offering a breadth of seamless banking solutions that give customers unmatched value and unique benefits. We will also continue to pioneer new innovations backed by technology as well as invest in new delivery channels. DFCC possesses the advantage of specialization in both development and commercial banking which sets us apart from our competitors and we intend to leverage on this strength to expand our market share in the industry.
Gillian Edwards is a professional banker with 30 years of broad and diversified experience in Branch Management, Personal Financial Services, Leasing and Retail Banking. She was instrumental in setting up Personal Financial Services at DFCC Bank. Personal Banking is her forte as she enjoys interacting with people.