---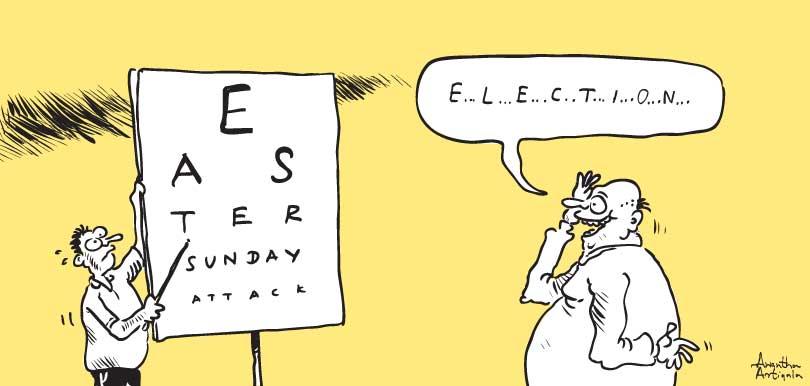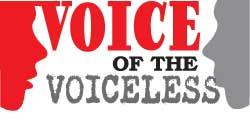 The conundrum of happenings, people who are guilty, not guilty, tried and discharged, sent on bail, conflicting opinions on what has taken place; what is taking place and even about what will take place; is, to say the least, startling and even unbelievable in some instances. The people, especially those who survived the murderous attack, are mostly still in limbo, some even unable to cope with the reality of life. What of those who are alive and desperately need to be rehabilitated? Churches and hotels can be rebuilt, but from the human angle, how do we get these poor survivors to accept those who are not there for them any longer; how do we ask them to accept what they don't see; how can they talk about the terrible loss of those who are not there; we see grief etched on their faces but cannot see or feel the pain embedded in their minds and hearts? Has the government even thought of setting up any counseling centre to help these poor survivors? The government will probably ask WHY? WHY SHOULD WE? AFTER ALL, IT WAS NOT WE WHO IGNORED THE WARNINGS ABOUT THE BOMBINGS! We have to concentrate on our political infighting. Cardinal Malcolm Ranjith was THE ONLY VOICE OF REASON WHO STEPPED IN TO BRING SOME MEASURE OF CALM, TO RESTORE SOME PEACE IN THE MIDST OF THE TURMOIL AND TOGETHER WITH THE SECURITY FORCES, WITH CURFEW BEING IMPOSED AND APPREHENDING THE REMAINING TERRORIST NETWORK AND THEIR MURDER WEAPONS, THIS MAN OF GOD AND THE FORCES WERE ABLE TO NEUTRALISE THE FEAR THAT STALKED OUR COUNTRY!
---
Yeoman service rendered by security forces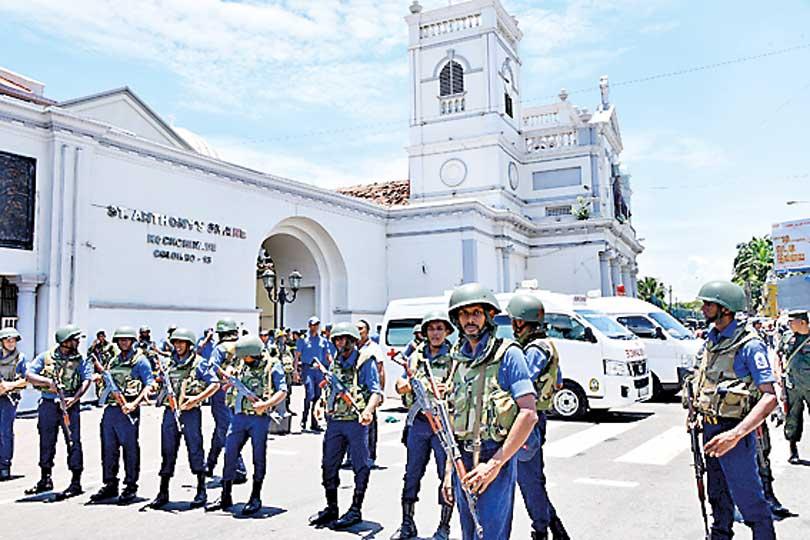 What of our security forces? A majority of them are young but still carry out their duties with much fortitude, calm, smiling faces and eagerness to help in any way they can, be it to assist a human being to walk to a church, face a mob of rioters, apprehend those murderers who are still around; they are always there! What all of us, especially our politicians, have failed to realise is that these BRAVE MEN AND WOMEN PUT THEIR LIVES ON THE LINE EVERY MINUTE OF EVERY DAY AND THEY DO IT SO SINCERELY SO THAT YOU AND I MAY LIVE PEACEFULLY! THEY ARE ALSO MOTHERS AND FATHERS, SONS AND DAUGHTERS, BROTHERS AND SISTERS, BUT THEY GLADLY FACE DESTINY EVERYDAY OF THEIR LIVES, SO THAT YOU AND I CAN SLEEP SAFE AND WALK THIS COUNTRY WITHOUT FEAR! WE CAN NEVER IN THIS LIFE REPAY THE TREMENDOUS DEBT WE OWE THEM! HAVE WE EVER SEEN A SINGLE HI-FI RICH LADY OR GENTLEMAN, OR ANYONE FOR THAT MATTER STOP AT A CHECKPOINT TO OFFER THE SECURITY FORCES SOMETHING TO EAT, OR MORE IMPORTANTLY, A DRINK TO QUENCH THEIR THIRST IN THE UNBEARABLE HEAT THIS COUNTRY IS GOING THROUGH - THEY ARE MUCH TOO HIGH AND MIGHTY TO DO SOMETHING AS HUMANE AS THAT!
---
Political infamy
While WE think in terms of the debt we owe our security forces, it was DISGUSTING IN THE EXTREME TO SEE OUR NEWSPAPERS PORTRAYING THE TENTH ANNIVERSARY CELEBRATION OF TRIUMPH OVER LTTE TERRORISM; WHILE THE WIDOWS AND CHILDREN WERE BENT IN GRIEF, AT THE PLAQUE, OUR INFAMOUS POLITICIANS WERE DOUBLED OVER WITH LAUGHTER IN SO-CALLED 'LIGHT MOMENTS' – SHAME ON THEM, THAT IS IF THEY HAVE ANY! It was pretty obvious that they were displaying who they really were, with absolutely no feelings or respect for the men who gave their lives for the country so they can carry on their political infamy! What of the man who brought the three decades of war to a close? He is not given any recognition or honour – wonder why they are so in awe of him or perhaps it is fear? We will never know!
---
Soup kitchen –Gesture of goodwill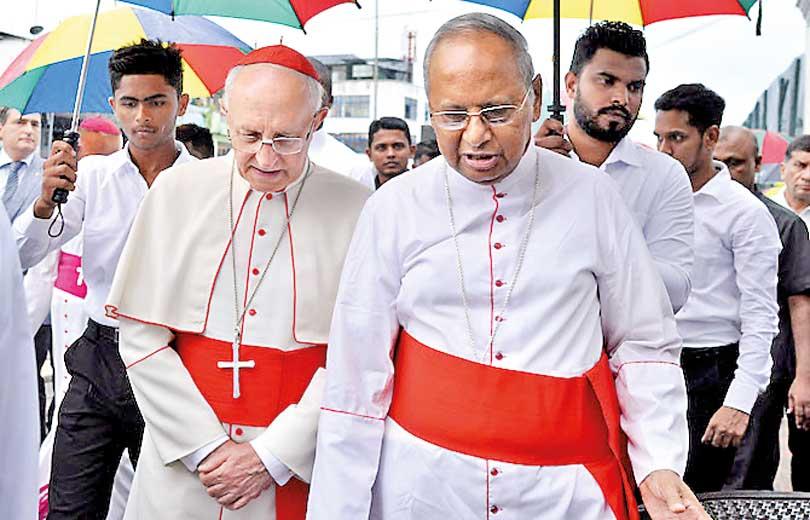 It was so heartening to see Cardinal Malcolm Ranjith together with Papal Nuncio Pierre Nguyen Van Tot and His Eminence Fernando Cardinal Filoni from the Vatican, laying the foundation for the building which is to house a soup kitchen for more than 200 needy people adjoining St. Anthony's Church. What a fantastic gesture of goodwill for the less fortunate; something that is done in most countries to ensure the poor at least have a cup of soup to take away their pangs of hunger – a truly laudable cause.
---
Trauma of survivors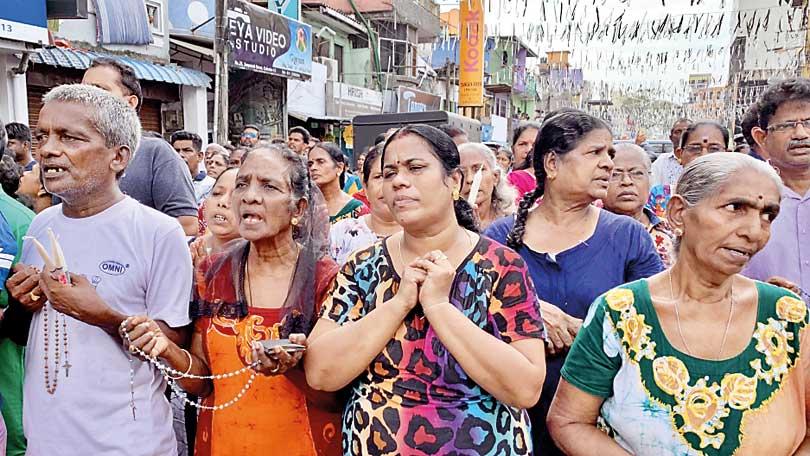 The trauma most of the 21/4 survivors are going through can never be captured in words – many of them are still in profound emotional shock, some with physical injury, others cannot even begin to comprehend how they can continue to live without the loved ones they lost! As someone has said, their loss could never be weighed even in gold! Has anyone ever given a thought to these absolutely frightening aspects of the aftermath? What has the government done about all these or what does it intend doing?
---
Opposition against probe committee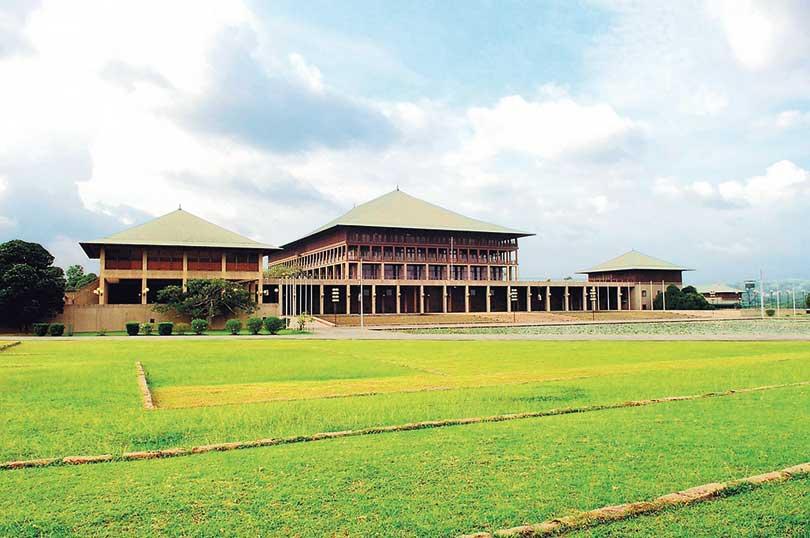 Thought-provoking is the fact that when Parliament approved a motion to set up a Select Committee to look into the Easter Sunday attacks to determine if any MP or minister was associated with the terror group that carried out the carnage, the opposition was not in agreement; we wonder why.
---
Transparent school bags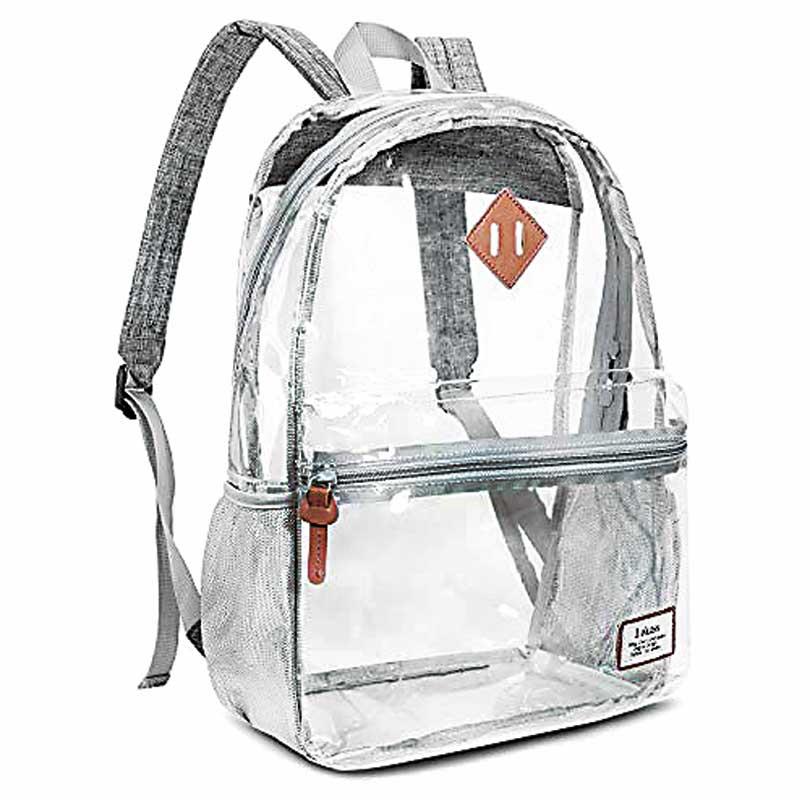 Back to school and CHAOS REIGNS SUPREME! The poor kids are frazzled; teachers grab their bags to take out their lunchboxes and hand them over together with their books and throw their bags on the ground. The end result is when the kids come back out, they are fighting over their bags. The children should be instructed to mark their names clearly on their bags so there is no confusion. When teachers themselves are not clear on how to handle the situation, what can you expect from the poor kids? Some bright spark has come up with the IDEA OF 'SEE THROUGH' BAGS – we wonder who gets what and how much commission is earned through this. THE 'SEE THROUGH' BAGS IDEA BECAME A REALITY PRONTO – WHO ENGINEERED AND BENEFITTED FROM THE REALITY? ANOTHER QUESTION THAT WILL NEVER BE ANSWERED!
---
Country gripped by political confusion
The country continues to be gripped by political confusion, chaos and conflict; they are divided among themselves and are continually in disagreement. Business is at a standstill, so is tourism, even the hi-fi shoppers seem to be at an all-time low and we are plagued with discounts from every conceivable side: buy two get two free, spend this much and you get a 20% discount, spend a little more and you get a 30% discount, all vying for business! What absolute desperation! One eye-catcher trolled: buy 1 and get 2 free; that was the height of desperation! Yet, the government is proclaiming from the rooftops that all is well.
---
-THE VOICE -