---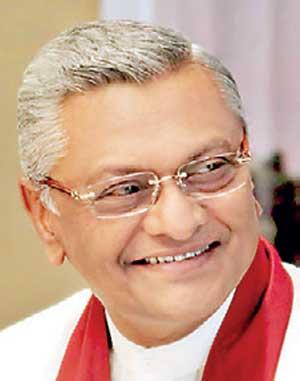 By Ajithlal Shanthaudaya and Jayantha Nanayakkara
Minister of Agriculture and Mahaweli Development Chamal Rajapaksa said steps would be taken within six months to issue the land permits to the individuals who had been living in Mahaweli zones in Embilipitiya and Walawa areas.

Addressing the ceremony to open an election propaganda office of former State Minister Janaka Wakkumbura contesting for the Ratnapura District under the SLPP banner he said several families living in the Embilipitiya in the Mahaweli Zone had not received deeds or the grant for their land. The minister pointed out that it was a serious issue affecting the people living on state land in Embilipitiya Mahaweli zone. He said he had already ordered to issue them deeds within six months.

"Sri Lanka could be saved from the COVID-19 pandemic owing to the right decisions of President Gotabaya Rajapaksa. Several countries including our closest neighbour have failed to bring the pandemic under control. All those concerned, regardless of party politics have hailed the government for saving the people from the disastrous situation," he further said.