---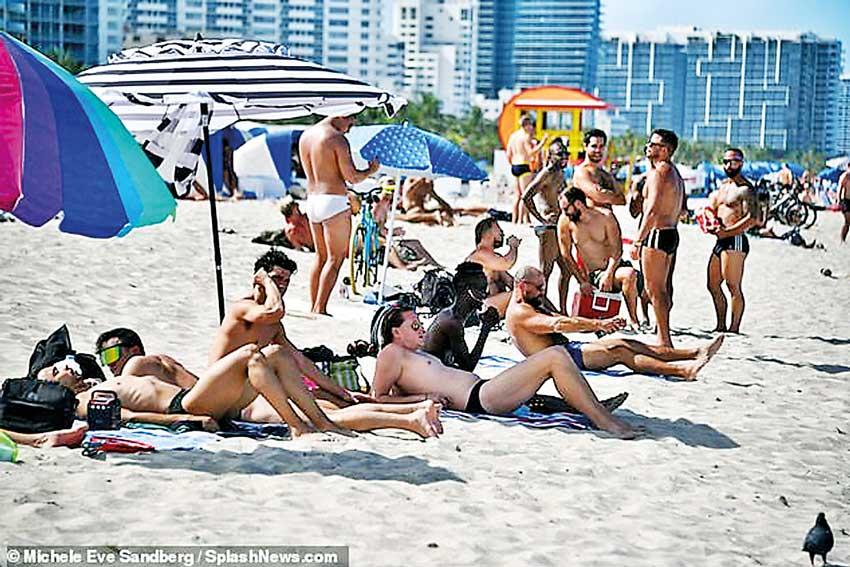 A spike in coronavirus cases across several states is fueling fears of a second wave of the deadly virus, with Texas now urging residents to stay home, states including Florida and New Jersey vowing to crack down on bars and California recording its worst day on record for new cases.

Seven states of Arizona, Arkansas, California, North Carolina, South Carolina, Tennessee and Texas are recording their highest number of hospitalizations since the pandemic first started ravaging the nation.

California has reached a record-high of more than 5,000 positive coronavirus tests in a single day, as cases surge among the San Quentin prison population and officials say a 'superspreader' infected at least 12 people at a large family gathering.

Texas, which was one of the first states to start reopening back in April, has also reached an all-time high of new cases leading Republican Governor Greg Abbott to backpedal on efforts to get back to business as usual and tell people not to leave the house unless they need to.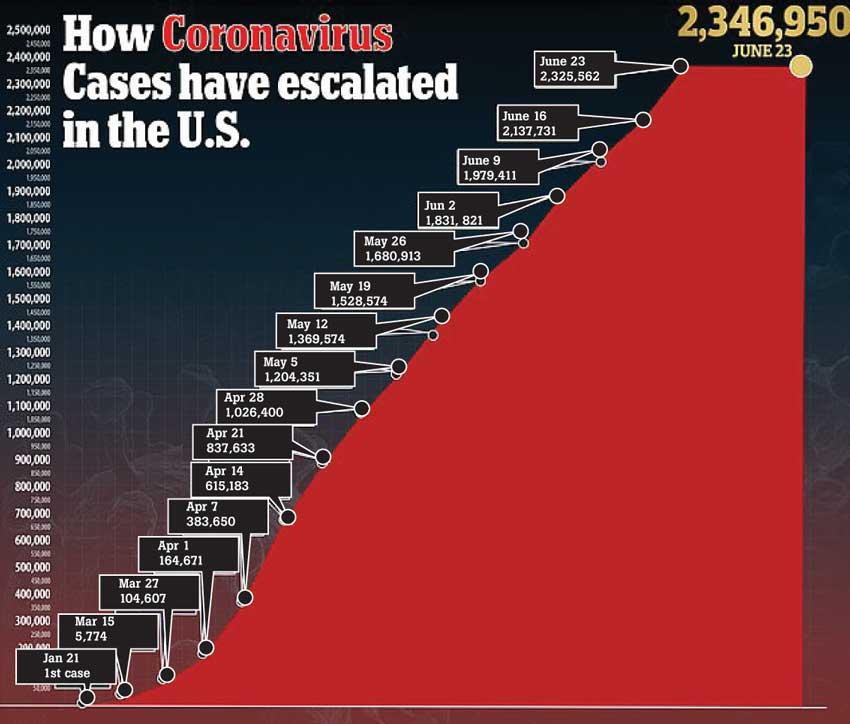 In Florida, where new cases surged 87 percent last week, Governor Ron DeSantis warned Tuesday he will be cracking down on bars and restaurants that flout social distancing guidelines, after reports of large parties across the state.

A similar hard line is being adopted in New Jersey, Governor Phil Murphy said Monday, in response to images circulated on social media which showed large crowds gathering at newly reopened bars and restaurants.

Experts are warning that the nationwide increase in infections is largely coming from a spike in cases among young people who are ignoring social distancing measures and testing positive for the virus.

Stark data revealed Tuesday that Arizona, Arkansas, California, North Carolina, South Carolina, Tennessee and Texas have all reached all-time highs in hospitalizations due to COVID-19.
US (Daily Mail),
24 June 2020