---
Daily Mail, 22 May, 2019 - Theresa May is at the centre of a major political crisis as one of her main rivals quit the Government over her latest Brexit deal.

Commons Leader Andrea Leadsom dramatically resigned from the Cabinet at the end of a day in which the Prime Minister was given 48-hours to save her leadership of the Conservative Party amid open mutiny.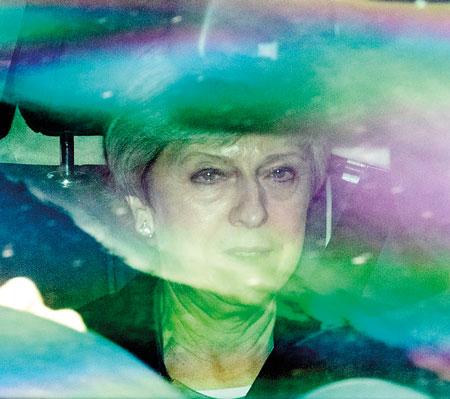 The move by Brexiteer Mrs Leadsom, who challenged Mrs May for the leadership after the Brexit referendum in 2016, finally ended months of speculation that she was unable to square her beliefs with Mrs May's handling of the UK's exit from the EU.

It leaves Mrs May clinging desperately to power with mutinous Tory MPs baying for her political blood and demanding she quit as Conservative leader.

The beleaguered Prime Minister has arranged a showdown with backbench kingmaker Sir Graham Brady on Friday as ministers lined up to demand she drop her promise of a Commons vote on a second Brexit referendum.

Her party leadership is hanging by a thread after Cabinet members including Mrs Leadsom, Sajid Javid, Jeremy Hunt, Penny Mordaunt, Michael Gove and David Mundell laid down a
blunt ultimatum.