---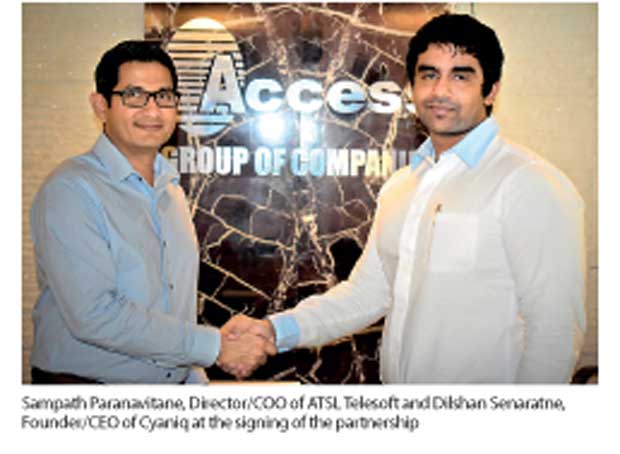 Cyaniq, the content specialized communication consultancy was awarded the integrated communication and brand positioning project for ATSL Telesoft, a member of the Access Group, ahead of its global broadbasing effort.

The project will culminate in the development of a new brand, set to enter the high-growth technology industry of Sri Lanka, with its sights firmly placed on a global roadmap.

"We have been really fortunate to have been awarded this project following a formal pitching process. The technology industry in the country is growing at all levels with an abundance of new entrants represented by the healthy local startup ecosystem. It's encouraging to see a number of well established companies like ATSL Telesoft of the Access Group also innovating to be competitive on a global scale. The ripple effect of initiatives like this is immense to not just the tech industry but also related industries like communication and branding. We are thrilled as a communications consultancy to contribute our knowledge and expertise towards taking Sri Lanka to the international arena; an opportunity afforded to us by our top-tier clients like ATSL Telesoft. We are highly excited to say the least," commented Dilshan Senaratne, CEO of Cyaniq.

ATSL Telesoft has been engaged in the Mobile & NFC enabled transaction technology space of Sri Lanka for nearly a decade with a number of island-wide software implementations to its name. A member of the Access Group, the company has pioneered through innovative solutions in a number of industries including electronic ticketing in the toll and transportation sectors, financial services, loyalty and customer experience technology space.

"Companies with technology industry knowledge in the communication and brand strategy space are scarce. We found Cyaniq to have that unique blend, which is an ideal fit to our endeavors. Their young and innovative team brings in the dynamism we are looking for, which we believe will result in the most appropriate outcome through this rebranding effort to better position us locally and overseas.

We are very confident of this selection," stated Sampath Paranavitane, Director and COO of ATSL Telesoft.