---
He is involved in the plot to assassinate VIPs

Nalaka de Silva further remanded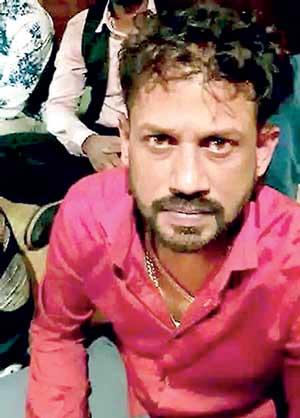 By Shehan Chamika Silva
Deputy Solicitor General (DSG) Dileepa Peiris informed court yesterday that steps had been taken to bring down Makandure Madush to Sri Lanka within the next two weeks.
He said Madush, who is currently in police custody in Dubai, is one of the main suspects involved in the alleged plot to assassinate VIPs.

The DSG said when the case filed in connection with the assassination plot was taken up at for hearing at the Colombo Fort Magistrate's Court.

Fort Magistrate Ranga Dissanayake directed the CID to file circumstantial evidence in court before the next hearing to ascertain whether there was sufficient evidence against former DIG Nalaka De Silva in connection with the assassination plot.

The DSG appearing for the prosecution said the investigation was very complicated and sensitive as there are several people involved in the assassination plot.

Nalaka De Silva was further remanded till April 23.
Madush, who is currently in police custody in Dubai, is one of the main suspects involved in the alleged plot to assassinate VIPs