---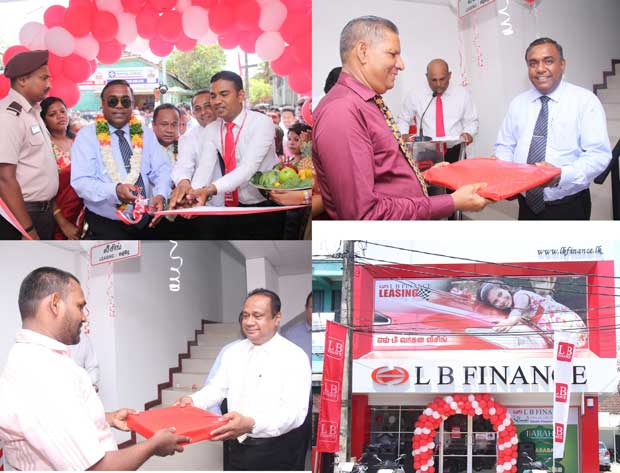 LB Finance, Sri Lanka's trailblazer in innovative financial services, recently relocated its Sainthamaruthu branch to a new location at MPCS Building, Main Street, Sainthamaruthu.
It was graced by LB Finance Deputy General Manager Marlon Perera.
The customers in the surrounding areas could now experience a wide range of benefits with more convenience.
"At LB Finance, we ensure our customers get the best service in town with our innovative financial solutions and speedy service with the financial facilities such as leasing, gold loans, mortgage loans, factoring, housing loans and margin trading and investment opportunities such as fixed deposits and savings accounts with enormous financial returns. Customers can now enjoy hazel-free leasing service to facilitate their financial needs," Perera said.
Established in 1971, LB Finance PLC through the years has built a reputation as one of Sri Lanka's most trusted financial organisations. With the total deposit base of over Rs.53 billion, LB Finance remains as one of the largest non-banking deposit mobilizers in the industry.
LB Finance PLC's long-term rating of 'A-(lka)' outlook stable was affirmed by Fitch Ratings Lanka Ltd during its annual ratings review of NBFIs on August 2, 2016.