---
11% of women exposed to second hand smoke at workplace
Transparent and policy-bound tobacco and alcohol taxation
Sub-committee to amend NATA Act
Dr. Samadhi Rajapaksa took office as the third Chairman of National Authority on Tobacco and Alcohol (NATA) in January this year.

The onset of COVID-19 posed significant challenges to regulatory bodies across, but for the tobacco and alcohol control body this event has proved to be a silver lining.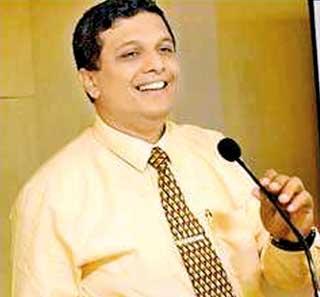 Dr. Samadhi Rajapaksa

"As I assumed duties, we faced the COVID-19 crisis and the entire world spoke of the dangers of Coronavirus and risks posed by smoking and alcohol. Smokers have a 14-times higher chance of getting COVID-19 than a non-smoker.
The world over smoking has come down due to COVID-19 and we see this happening in Sri Lanka also. The lockdown brought down availability and people also knew that smoking was harmful to COVID," Dr. Rajapaksa said.

Despite greater focus on tobacco, the NATA Chairman points out that alcohol too has adverse effects towards combatting coronavirus as it weakens the immune system. The government took a strong decision to shut liquor stores, and NATA led by Dr. Rajapaksa made strong representations to the government to do so.

"If you are taking alcohol your consciousness goes down, and you can't expect people to practice safety regulations which are necessary to control the COVID-19 spread. One-day bars were opened soon after lockdown was eased, which is why it was shut again within a day," he explained.

Dr. Rajapaksa says tobacco and alcohol are the primary causes for almost all non-communicable diseases, plus 18 major cancers. He asserts that the new government is committed to controlling consumption of alcohol and tobacco, and whilst NATA has achieved much since its inception in 2007 there is still a lot more to be done.

Sri Lanka is a world leader in tobacco control, but there is room for more work especially in the sphere of alcohol. Dr. Rajapaksa is also cognizant to the presence and influence of the illicit alcohol and cigarette industries, which has received less attention in previous years.

"Everyone speaks of the health issue, but what about the economic issue? A study shows smokers have at least three cigarettes a day. A cigarette is Rs. 65 so that's Rs.250 a day; and what are you getting… nothing! When you smoke your loved ones also are forced breathe second-hand smoke, and there are over 7,000 chemicals in one cigarette with a significant proportion of absolute carcinogens. You are buying death and giving it to loved ones also.

"In Sri Lanka, 22 percent of females are exposed to second-hand smoke within their family. Similarly, 11 percent of females are exposed to second-hand smoke at their work place. In Sri Lanka there are no females who smoke actively, but they are exposed to second-hand smoking.

"Then there are the children and the elderly people. Smoking is a violation of a human right – that's how I see it. The daily wage of a worker is about Rs.2, 500, and out of that two-thirds goes to a bar, cigarette company or betel chewing. We have to think about all of those, there is a great economic burden from all of this," Dr. Rajapaksa added.

The NATA Chairman stressed the need to protect children from the influences of alcohol and tobacco industries. He added that the authority is looking at expanding their reach from beyond schools up to universities, and added that they are looking to work with the University Grants Commission to achieve
this end.

He pointed out that youth are the most vulnerable and most targeted segment by both industries. Dr. Rajapaksa also touched on the importance of having a set formula for tobacco and alcohol taxation, which is transparent and policy-bound. This is a priority focus for NATA as price is seen as a great deterrent
to consumption.

The Authority has appointed a sub-committee to amend the NATA Act in order to close certain loopholes that exist within. These include the definition and listing of smoke-free areas and public areas.

NATA is also looking to implement plain packaging for tobacco as adopted in Australia, Singapore and Thailand. There is also a great deal of attention to provide alternate crops to tobacco farmers in Sri Lanka.

Dr. Rajapaksa admitted that whilst previous programmes had failed to achieve their objective, they are approaching it with a dynamic new standpoint and a proposition that would appeal to farmers.

"When it comes to tobacco and alcohol regulation, there should be clean people involved who will not directly or indirectly support the alcohol and tobacco industry. It is a common truth that a large number of politicians are involved with these. We are working towards a 'Saubhagya Deshayak', so our nation has the chance to vote those who don't support alcohol and tobacco directly or indirectly.

"It is up to individuals at the end of the day to take, continue or kick these ill habits. It all boils down to your personality. If you are an addict to tobacco or alcohol and one day you decide not to smoke or drink, you will stop it. There is no sophisticated drug for it, it is all up in the mind," Dr. Rajapaksa stated.