---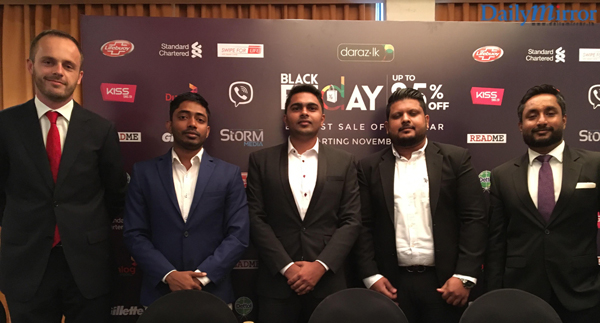 Yohan Philips - Head of Commercials and Business Development Daraz.lk, Naresh Surendran - Head of Marketing Daraz.lk, Gamika De Silva - Head of Sales & Marketing Seylan Bank, M.Ijaz Fazhan -
Channel Marketing Manager Unilever
The Daraz Black Friday sale will be livefrom the 20th to 27th of November, and if you're looking to buy a new smartphone, household appliances or even apparel, then you could get some pretty good deals.
Daraz Black Friday is expected to be the biggest event of the year, going live on the 20th of November and running through a week of heavily discounted deals; flash sales and special offers. Each day of the 7- day mega sale event will see new categories unlock. Daraz also revealed that the Black Friday sale it pioneered in 2016 is going to get significantly bigger this year.
"We are proud to unveil our plans for this year's biggest sale. In scale and magnitude, this is going to be huge. Black Friday isn't just a sale; it's an event, an experience. We're working very hard to ensure customer expectations are met and exceeded. We are also grateful to all our partners and sellers who have stepped in to help us make this event a phenomenal success", stated Country Manager, Bart Van Dijk.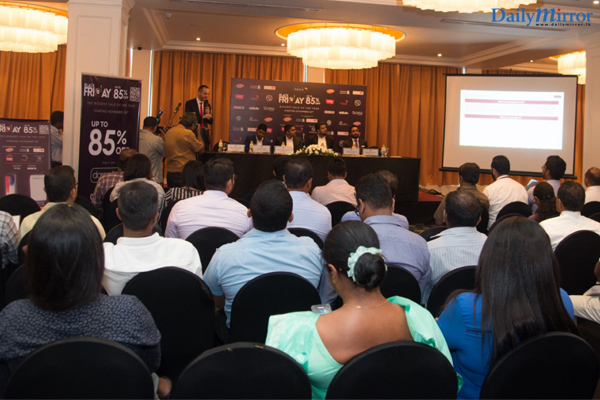 Country Manager Bart Van Dijk addressing the press conference
Event structure and special offers
The Black Friday sale this year is a weeklong event starting on the 20th of November. From the 20th to the 23rd, a new category will be unlocked every day; post November 24th, everything will be on sale.
Daraz has also partnered with Standard Chartered Bank and Seylan Bank to provide additional discounts and easy monthly installment payment plans to their customers.
With over 5000 new deals and up to 85% worth of discounts on genuine products, Daraz.lk offers an online shopping experience of a lifetime! A wide array of products will be available ranging from fashion and accessories, health and beauty products, electronics and household items. The sale will also feature brands such as Apple, Samsung, L'Oreal, Timberland, Canon, HP, Skullcandy, Asus and much more.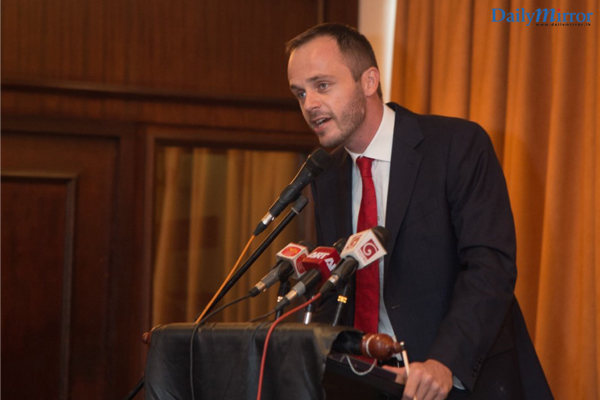 Country Manager Bart Van Dijk