---
As the Central Bank aims for a less-cash society, an academic made a strong case for social media commerce over e-commerce, which is losing fashion, to get more people hooked up to buy stuff using social media platforms as they tend to scroll social media sites from the moment they wake up till they go to bed.

Delivering a public lecture titled 'Digital Transformation of Sri Lanka: Further of Banking", held in Colombo recently, Dr. C. Nalaka Wickramasinghe said e-commerce is bygone and social media is the hottest thing in town, and Sri Lankans should jump to capitalise on the opportunity.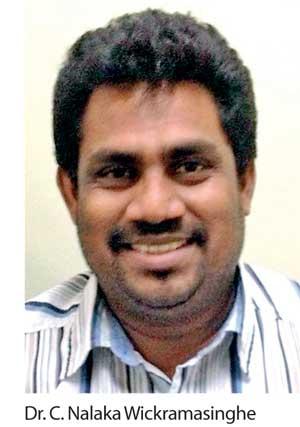 "E-commerce era is gone and people talk about social commerce or Facebook commerce or something like that. So, we need to focus on social media, even though a country like Sri Lanka is going fully e-commerce, the world is moving towards social media marketing and social media commerce," the Kelaniya University senior lecturer said.

Facebook made a botched attempt last year to start a new cryptocurrency called 'Libra' as major partners around the project bolted after regulators in the US and the Europe expressed heavy skepticism over the project, which was aimed at upending how global money flows.

Wickramasinghe from the Department of Commerce & Financial Management at the University of Kelaniya, however was optimistic that the future for commerce lies in social media and that is an easy way to hook up millions of people to buy and sell things at a fraction of a minute.
"When it comes to social media, most of the users' internet usage is limited to some form of social media platform. Just think about the first internet session soon after you wake up in the morning. What is the site that you visit first? For most of them, it's Facebook.

What is the second thing that you do? There too, most of the young ones go to Instagram. Some goe to check their personal e-mails and some may go to other social media platforms. Then that is the end of the session," he added.

In Sri Lanka, 10.1 million of the population has access to internet, out of which 98 percent access social media and internet via their mobiles, Wickramasinghe noted.

"In Sri Lanka, 6.4 million people or 30 percent of the population has active social media accounts.

So, if you want to bring in some kind of a change or if you want to think anew in Sri Lanka in the sphere of digital transformation, we can think of this platform because we can cover one third of the population," he remarked.

Wickramasinghe called for an enabling environment from the regulators, which will lend itself to an ecosystem being built via new mobile applications for virtual market places, mobile wallets and payment gateways to nourish this sector, which will grow by itself.

He gave an analogy of a husband watching a midnight movie where he sees an advertisement for a 55 inch television with a free refrigerator, but was unable to trigger the transaction before his wife woke up the following morning to wow her, due to the unavailability of a payment gateway linked to the merchant's e-commerce site.

"But if you have the digital solutions, the payment gateways embedded with the mobile applications and the website, you don't need to think twice. Once you get the wow feeling (from the advertisement), you visit (the website), order, fill the credit card information, delivery address and everything and you finish the transaction. Then, you tell your wife that you bought a 55 inch television," he said.

"We need to regulate, we need to think about the stability of the country's financial system. The regulations should not stifle the opportunity offered by the digital revolution to jump start economic growth," Wickramasinghe added.