---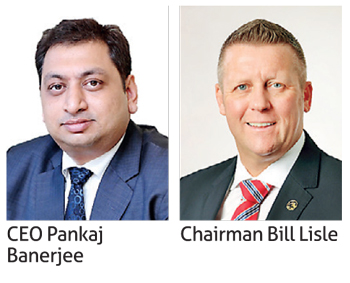 Despite a flat September quarter in terms of new businesses compared to the previous quarter, AIA Insurance Lanka PLC's overall performance signaled that the life insurer is gradually establishing its position in the Sri Lankan insurance market, which has extremely low appetite for long-term insurance products.

As the local unit of the Hong Kong listed Pan Asian life insurance behemoth AIA Group, the company reported 12.2 percent rise in Gross Written Premiums (GWPs) during the 12 months to September 30, 2017 to Rs. 2.88 billion.

But the growth was almost anaemic on a quarter-on-quarter (QoQ) basis as the company posted a GWPs of Rs.2.9 billion for the June quarter, an increase of 17 percent year-on-year (YoY)
AIA Group, the world's second biggest life insurer by market value, entered Sri Lanka in 2012 acquiring the British Insurer Aviva's Sri Lankan operation in a deal valued at US $ 109 million.
AIA Group held 97.16 percent stake in AIA Insurance Lanka PLC by the end of September 30, 2017.
Then in 2015, AIA Sri Lanka sold its general insurance business to Janashakthi Insurance in a deal worth little over Rs.3 billion to concentrate and grow its life business.

Meanwhile, investment income for the period was Rs.1.24 billion from Rs.1.22 billion a year earlier due to higher yield on government securities.

By the end of September, the AIA Sri Lanka group had a financial investment portfolio of Rs.44.3 billion, up from Rs.40.1 billion in December 2016.

The net claims and benefits paid for the quarter was Rs.1.42 billion against Rs.1.31 billion in the same period last year.

For AIA Group, which has businesses in 18 markets in the Asia Pacific, China remains the fastest growing market in recent times.

The group saw its gross premiums rising by a robust 33 percent in the Chinese market in the third quarter which may have translated into new business value growth of about 50 percent, according to the data from Morgan Stanley and Daiwa Capital Markets analysts.

Meanwhile, for the 9 months ended in September, AIA Insurance Lanka PLC group posted a gross premium of Rs. 8.41 billion, a growth of about a billion rupees to from the same period last year.
The gross revenues for the period grew by 17.4 percent YoY to Rs.12.67 billion.
The net benefits and claims were Rs.3.93 billion, up from Rs.3.47 billion.