---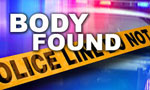 The body of a 6-year-old Vedda girl who is believed to have been murdered was found buried in the jungle near Neelankeni in Sampur today.
According to police, the girl was living with her grandmother in a Vedda village and had gone missing last morning when she was reportedly playing with a 17-year-old boy from the neighbourhood.
Soon after the girl's disappearance the residents had alerted the police and a search operation had been launched.
The police, on suspicion, had questioned the boy who had played with her in the morning and gone to a place in the forest that the boy had led them to -- where the missing girl was said to have last been seen.
Police had failed to hold the boy as he had left the scene shortly afterwards.
The body had been identified as that of the missing girl. It had been taken to the Muttur Hospital mortuary for the post mortem. Her mother had left the country sometime ago for employment.
A team from the Sampur Police are conducting inquiries on the instructions of the Trincomalee Division SSP. (Amadoru Amarajeewa)