---
The visiting four-member delegation of the European Parliament today expressed disappointment over the government's failure to execute the assurance given last year to replace the Prevention of Terrorism Act (PTA), a requirement for granting GSP+.
The delegation of members of the European Parliament (MEP) led by Jean Lambert arrived in Sri Lanka on Tuesday to explore Sri Lanka's progress on national reconciliation and its implementation of the international conventions applicable to GSP+ concession.
Addressing a news briefing held at the Embassy of the European Union (EU) in Colombo, Ms. Lambert said the higher-ups in the government assured in 2016 when they visited Sri Lanka that the PTA would be replaced with a legislature which is up to international Human Rights standards.
"We were told 'it will be done'. We were under the impression that there will be rapid change but there isn't. We hope once the Budget process is out, Parliament will take measures to change this piece of legislature," she said.
She said only because the GSP+ concession was granted, it doesn't mean that the recipient could sit back and relax.
The MEPs expressed concern that the progress achieved has been slower than originally hoped, but that the foundations for that progress were now mostly in place.
The delegation welcomed a number of positive developments that have taken place since their last official visit, such as the decision to readmit Sri Lanka to its preferential trade programme GSP+ and the lifting of the ban on Sri Lanka's fisheries exports to the EU market. (Lahiru Pothmulla)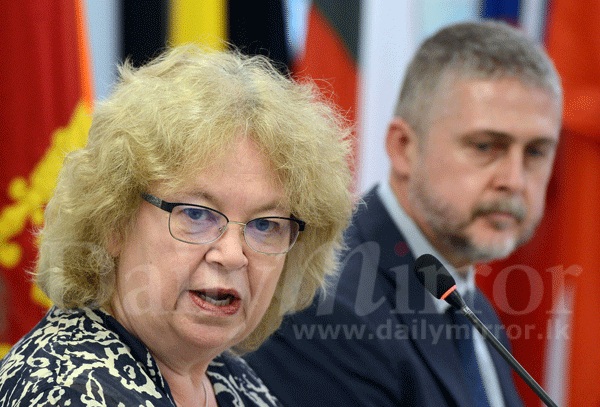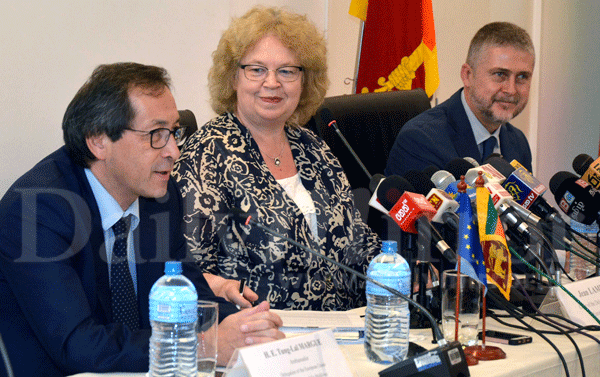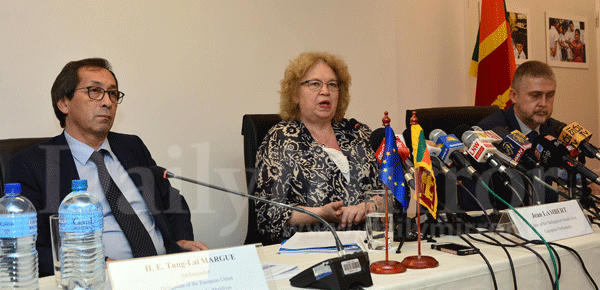 Pics by Damith Wickramasinghe