---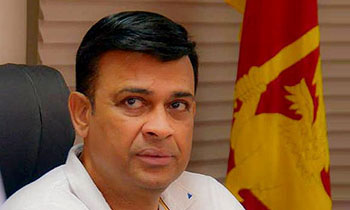 Deputy Minister Ranjan Ramanayake said yesterday he had met President Maithripala Sirisena to bring about a truce with Prime Minister Ranil Wickremesinghe and iron out any differences between them.
He said he met the President as a peace maker. "I am a symbol of peace (Sama Kurulla) and therefore I decided to undertake this mission," he said.
The President had told him that he was under pressure from certain groups who did not want to work with the UNP.
"I will continue with my effort in bringing the two leaders together and ensure that the President comes forward as the common candidate. I am a friend of both the President and the Prime Minister, and also of the 6.2 million people who voted for a change in January 2015," the deputy minister said.
He was our candidate and I want to maintain that status," he said and added that it should be understood.
Also he said that everyone should understand that a government cannot be changed through a local government election. (Yohan Perera)