---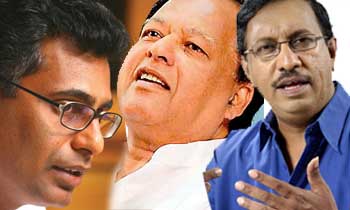 The Cabinet sub-committee appointed to look into the recent petrol crisis, has found that the failure to maintain buffer stocks and the absence of a mechanism to carry out emergency supplies was what resulted in the shortage.
The committee, headed by the Minister Sarath Amunugama, handed over the report to President Maithripala Sirisena at yesterday's Cabinet meeting.
The committee which was given more time to carry out further investigations on the matter, raised doubts as to how the delay in the arrival of the two shipments -- one ordered by the Ceylon Petroleum Corporation (CPC) and the other by the Lanka Indian Oil Company (LIOC) -- arriving in Sri Lanka and the breakdown of the refinery happening simultaneously.
It takes 21 days to import a shipment of fuel after placing an order and in a worst case scenario, 62,000 to 65,000 tonnes of petrol should have been in storage during this period.
Based on the committee report Petroleum Resources Development Minister Arjuna Ranatunga had directed the CID to conduct an inquiry into this matter. (Kelum Bandara)