---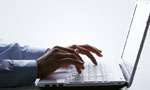 The Consultations Task Force on Reconciliation Mechanisms, appointed by the Prime Minister, has opened online submissions in order to seek the views of stakeholders, experts and the general public on the design of the reconciliation mechanisms.
The reconciliation mechanisms planned by the Government include an Office of Missing Persons; a Truth, Reconciliation, Justice and Non-Recurrence Commission, an accountability mechanism and an Office of Reparations.
The online submission questionnaire is now live on the tri-lingual website of the Secretariat for Coordinating Reconciliation Mechanisms, "www.scrm.gov.lk".
In addition to the online submissions process, face-to-face consultations will take place in all districts of the Island via town-hall meetings, focus group discussions and structured interviews.
BACKGROUND INFORMATION
1. The Questionnaire
https://docs.google.com/forms/d/1FFD0zWmR-TFO37ec_GIHOF77fAfC87JaZipWSAZOtxY/formResponse
2. Guiding Principles of the Consultation Process
http://www.scrm.gov.lk/#!guiding-principles/wb9ad
3. Consultation Task Force Members.
The Consultation Task Force is chaired by Ms. Manouri Muttetuwegama. The other members are Dr. Pakiasothy Saravanamuttu, Gamini Viyangoda, Visakha Dharamadasa, Shantha Abhimanasingham, Prof. Sitralega Maunaguru, K.W. Janaranjana, Prof. Daya Somasundaram, Dr. Farzana Haniffa, Prof. Gameela Samarasinghe and Mirak Raheem.
For details see:
http://www.scrm.gov.lk/#!consultations/cjg9