---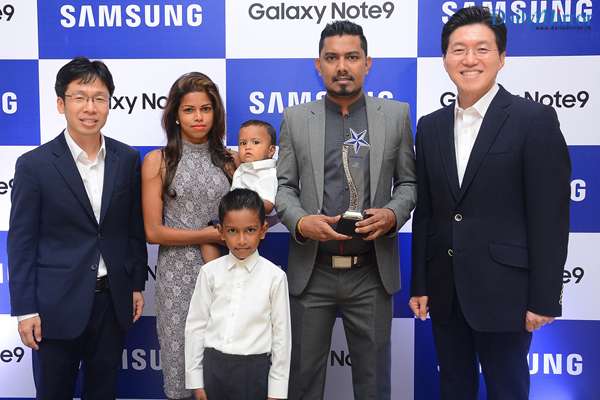 Officials from Samsung Sri Lanka with a best performing dealer and his family
Samsung Sri Lanka recently held a gala 'Samsung Best Partners 2018' Awards Night during a 3-day partner engagement programme from 24 - 26 August 2018, at Shangri-La's Hambantota Golf Resort & Spa, Hambantota. Samsung selected 150 of the highest growth achievers for this programme and inducted them into a first-of-its-kind, 'Samsung Best Partner Forum'. The selected partners were invited along with their families to witness the gala 'Samsung Best Partner Awards Night 2018'. As it was a programme dedicated to show appreciation to its partners, Samsung also invited all of its national distributors to the programme as key partners of the Samsung network. This is the first time in the Mobile Industry that such a mega partner appreciation programme was held. Apart from the warm hospitality, invitees engaged in various activities organized by Samsung fostering a mood of fellowship and warm camaraderie. The programme also provided an opportune moment for Samsung to launch the Galaxy Note9 amongst a gathering of the best partners in its network under one roof. Having a sustainable growth in the market, Samsung plans to consolidate the brand's position in the industry by leveraging its partner network.
Hanbae Park - Managing Director, Samsung Sri Lanka said, "It gives me great pleasure to recognize and reward the exceptional efforts by our partners in Sri Lanka. Samsung prides itself on long-term business partnerships that help drive mutual success and growth in a competitive marketplace. Together, we are stronger as we seize new opportunities."
Shantha Fernando – General Manager, Head of Mobile Business, Samsung Sri Lanka, added, "As Sri Lanka's most preferred mobile brand, Samsung has carved out a leadership position for itself in the smartphone industry. This achievement has been made possible by our extensive network of partners across the country, who have gone the extra mile to drive sales, strongly supported by Samsung's extensive global best practices in collaborating with dealers and distributors."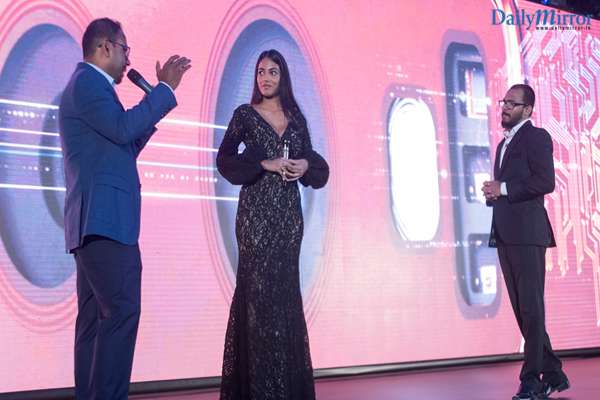 Shantha Fernando - General Manager and Head of Mobile, Christina Peiris - Miss Sri Lanka and Brand Ambassador alongside Thushara Rathnaweera - Product Manager, revealing the latest specs of the Note9.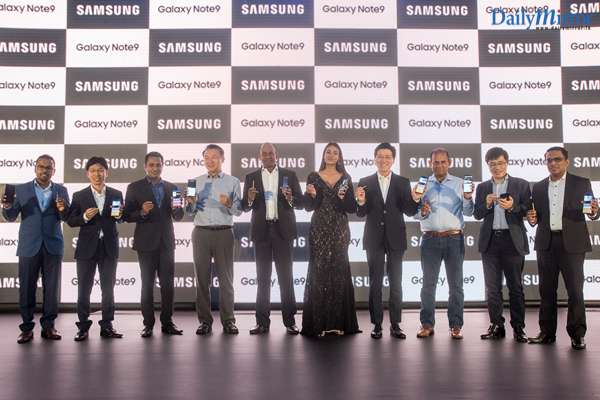 Shantha Fernando - General Manager and Head of Mobile Biz, Samsung Sri Lanka, Yong-Keun Hwang - Senior Professional of Mobile Biz, Samsung Sri Lanka, Sahan Perera - Senior Digital Manager, Singer, Kevin Chang – COO, Softlogic, Janoda Thoradeniya - Vice President, JKOA, Christina Peiris - Miss Sri Lanka and Brand Ambassador for Samsung, Hanbae Park - Managing Director, Samsung Sri Lanka, Ranjan Perera - Group Director, Softlogic Holdings, Harrison Ho Kim – Chairman, Singhagiri, and Harsha Wijekoon - DGM Business Development, Damro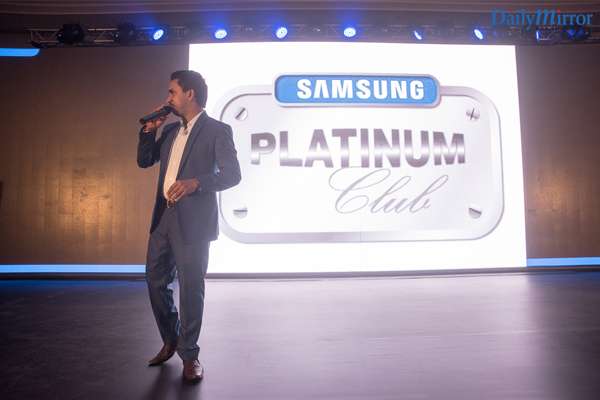 Chaminda Silva - Sales Manager, Samsung Sri Lanka addresses the gathering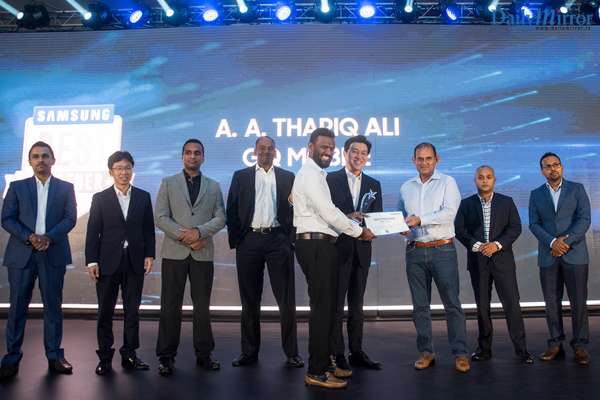 The team presenting awards one of the high growth achievers