---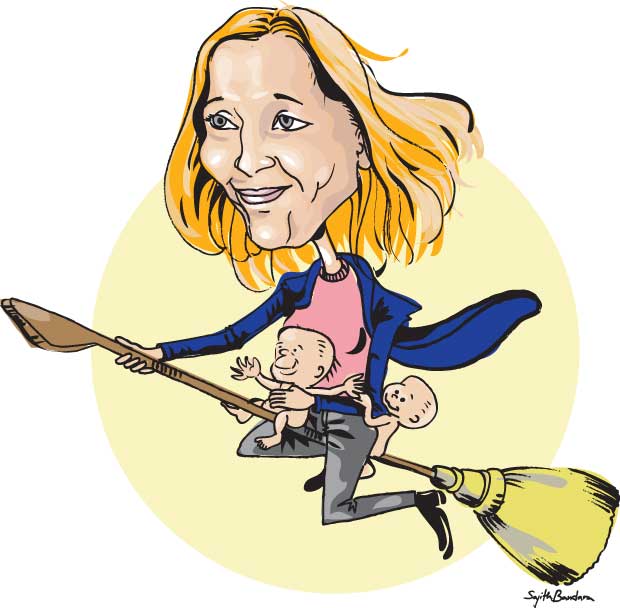 In this modern era of digital technology, vital qualities such as creativity, imagination and innovation are important not only for personal gain or convenience but also for socio-economic evolution for the common good of a country and the world. Though the new information and communication technology is also being used in a negative way and most analysts believe a bad situation is getting worse, there is also a positive side where good areas are getting better. Thankfully this is happening not only among men, but the gender barrier is being broken and women also are contributing immensely to important socio-economic issues.
One such instance is the story of J.K. Rowling of Harry Potter fame. She was once a destitute and somewhat depressed single mother. But some power or someone inspired her to turn a calamity into a blessing and create the world-famous Harry Potter series with the books and e-movies becoming big hits.
Ms. Rowling is now marking the 20th anniversary of the publication of her first Harry Potter book and is reported to be the first woman author to become a billionaire. What is most astounding, amazing and gracious about this feat is that Harry Potter's mother has decided to donate her money to one of the worthiest of causes -- the eradication of the institutionalization of children.
With the world's population booming -- the latest figure last week was more than 7.5 billion -- the number of children being put into largely well-meaning institutions is also known to have increased to about eight million across the world. Whatever these displaced or marginalized children may get or not get from these institutions, the lack of a mother's love especially and overall parental or family care are likely to have a devastating impact on the child's character, position and contribution to society.
Instead of the easy way of putting the children into institutions, an extra effort should be made to find a family that would adopt such a child with love. The Government needs to give attention to this issue, as should religious and social institutions. The process could take time, but it needs to be sustained. Ms. Rowling's social justice mission known as Lumos aims to end the institutionalization of children and regain their right to a family life.
According to Cable News Network (CNN), believe it or not, the world almost missed out on Harry Potter. Ms. Rowling has told the story of how she received loads of rejections before "Harry Potter and the Philosopher's Stone" (Known in the US as "Harry Potter and the Sorcerer's Stone") was finally published on June 26,1997.
Ms. Rowling once told fans that she could not even get books published under the pseudonym of Robert Galbraith, which she used for some thrillers she wrote. But, as wizards everywhere now know, Ms. Rowling and her imagination eventually broke through in a major way.
Reading is FUNdamental. With the popularity of screen time in its many forms, some experts had suggested that children had lost the desire to read. Then Ms. Rowling waved her magic wand. Children were suddenly descending to book stores enmasse, libraries had waiting lists for Potter books and kids begged to stay up late to finish just one more chapter. In 2005, The Guardian wrote about a survey that found children and teachers credited Ms. Rowling's books with boosting literacy. According to the report, 84% of teachers said, "that the boy wizard has had a positive impact on children's reading abilities and 73% admit that they have been surprised by some of the children who have managed to read Potter."
Reports say that like Ms. Rowling more than 150 of the world's billionaires have decided to give away their wealth for good causes – somewhat like a Zaccheus transformation. We hope this will be a good start for a more equitable distribution of wealth and resources along with radical structural changes to bring about alleviation of world poverty.