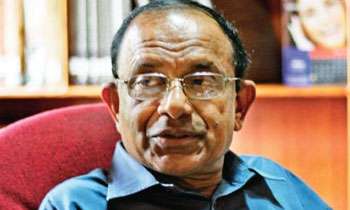 Parliamentarian Dr. Jayampathy Wickramaratne today said that the removal of Prime Minister Ranil Wickremesinghe was unconstitutional as President Maithripala Sirisena appointed Mr. Wickremesinghe as the Prime Minister of the UNF government on August 21, 2015 and not as the Prime Minister of the national government.
He said that three Ministers namely Tilak Marapana, Wijedasa Rajapakshe and Mangala Samaraweera were also appointed to the Cabinet after 2015 general election. The national government was formed on September 2nd on an agreement reached between the UNP and the UPFA and accordingly the Cabinet was expanded to 42 members.
"This means if and when the UPFA leaves the government status quo remains and the government under Ranil goes back to the UNF Cabinet remained before September 2. Therefore, removal of Ranil from the premiership is unlawful and unconstitutional," Dr. Wickramaratne who is also a constitutional expert stressed.
Dr. Wickramaratne told a press briefing that had been called by the 'Lawyers for Democracy' (LfD) that the Constitution does provides for the removal of the PM only under certain provisions though appointed by the President.
"President can't sack him only because he does not like his face, his action or his policies. Prime Minister loses his post only after he looses the confidence of the majority of members in Parliament, loses his Parliament membership or the government loses a finance Bill or the budget in Parliament. Under the Constitution, there is no other way to sack him," Mr Wickramaratne, added.
This move is clearly unconstitutional and undemocratic for the reasons wearers the 19th Amendment has restricted the President's powers in relation to Parliament as well as Cabinet, including removal and appointment of a Prime Minister. Power to remove the Prime Minister, previously vested in the President, was entirely removed by the 19th Amendment, which was introduced to ensure that arbitrary powers exercised by prior executive Presidents could not undermine basic democratic governance. This change was intentional, he emphasized.
Appointment of a Prime Minister under Article 42(4) of the Constitution can arise only when there is a vacancy by virtue of a fresh election, resignation and on the removal consequent to a no-confidence motion. The appointment of Mahinda Rajapaksa as PM is void, given the absence of any of the three above conditions to date, Dr. Wickramaratne said
Prime Minister Wickremesinghe easily defeated a no confidence motion against him with a majority vote of 46 votes on April, 4 in Parliament. The government on last Thursday and Friday passed two finance Bills also, he said. (Sandun A Jayasekera)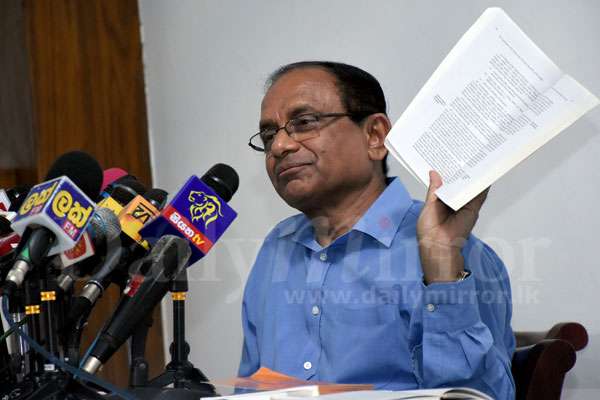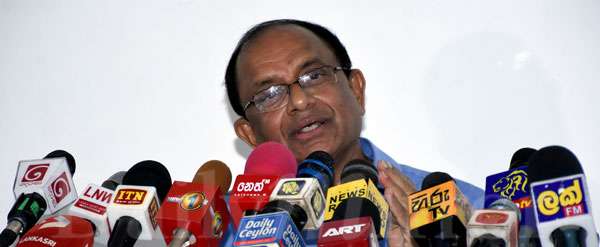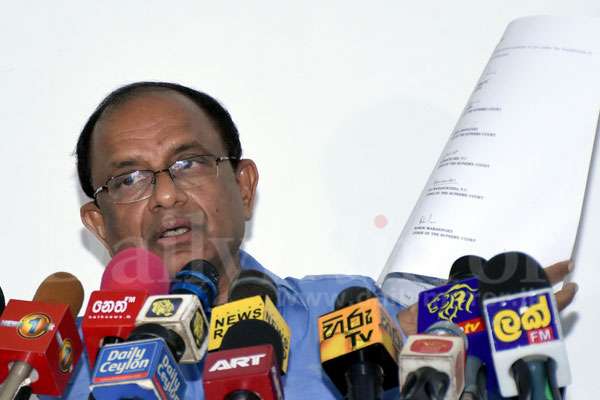 Pix by Kushan Pathiraja
Video by Damith