---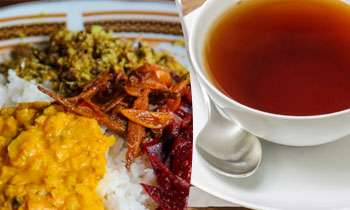 Due to the prevailing political situation in the country, the All Island Canteen Owners' Association (AICOA) has decided to reduce the price of food and plain tea with effect from tomorrow (October 29).
AICOA Chairman Asela Sampath said the price of a packet of lunch and kottu would be reduced by Rs.10 while the price of a plain tea would be reduced by Rs. 5 making the plain tea available at Rs.15.
"Now there is a promising ambience. We have complete confidence in the President's decisions and the current Prime Minister's vision. People have suffered during the last three years. But now there is hope," he said.
Sampath went on to say that tax on essential food items should be reduced. "There is a need for food prices to be controlled. When that happens we will give more benefits to the people," he said.(DS)