---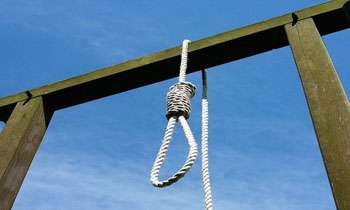 Malaysia's Cabinet has agreed to abolish the death penalty and halt pending executions, Al Jazeera reported a short while ago.
It said a proposed bill on abolishing capital punishment is likely to be discussed by the government when the Malaysian Parliament meets on Monday.
"All death penalty will be abolished. Full stop," Malaysian Law Minister Liew Vui Keong has said.
He called for a halt on all executions until the decision is in effect, saying: "Since we are abolishing the sentence, all executions should not be carried out."
"We will inform the Pardons Board to look into various applications for convicts on the [death penalty] waiting list to either be commuted or released," he said.
Communications and Multimedia Minister Gobind Singh Deo has confirmed that the cabinet, which met on Wednesday, had resolved to end the death penalty.
More than 1,200 people are on death row in Malaysia, which mandates hanging as punishment for a wide range of crimes including murder, kidnapping, drug trafficking and treason, among others.