---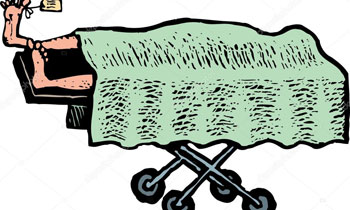 In a shocking incident relatives of a dead man had found the face of the deceased gnawed by polecats, when they received the body yesterday (17) from the mortuary of the Chilaw District Hospital.
A father (65) of two of Keerthisinhagama Madurankuliya had died on Saturday (16) while receiving medical treatment at the hospital after few days sickness.
The relatives after receiving the body had handed it over to the undertakers and later they found face and one ear of the body had been gnawed by some wild animals- probably a polecat.
However, they have not informed the hospital about the matter as they did not want to face unnecessary problems and they have made arrangement to perform the final rites today (18) at the Keerthisinhagama public cemetery.
Meanwhile, undertakers said they had worked hard to prepare the face of the body as it had been disfigured. (Austine Fernando)