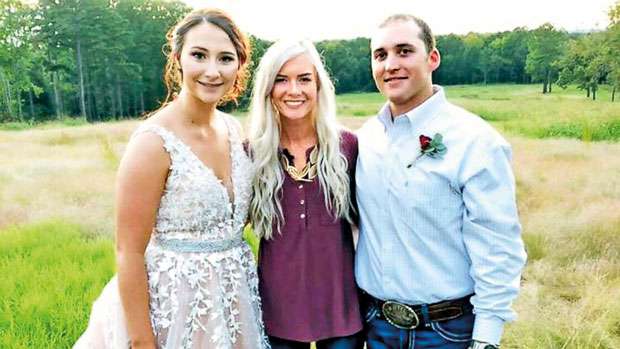 Kolbie (centre) with the happy couple
When Texan woman Kolbie Sanders, 24, called off her wedding at the last minute, she decided that instead of wasting her venue she would donate it to another couple. With only six days until the planned date of the wedding, Kolbie put it out on Facebook that she was looking to donate her wedding venue. "With my engagement ending, I've come to find tremendous peace in knowing that I did the right thing for both of us. With that being said, now I want to do the right thing by others and let some good come out of this decision," Sanders wrote on October 14. "This is a long shot but since my wedding venue has been paid for in full already, I have decided to donate my venue valued at $3,500 to a couple to use for their wedding day!" she added.

Kolbie then asked people to send her a private message with a brief history of their relationship. The post went viral with local businesses also getting involved offering services for free including photography, food and beauty packages. Out of the hundreds of messages Kolbie received, she eventually chose Hailie Hipsher, whose wedding was planned for next year but with a grandfather diagnosed with Stage 4 cancer, she was unsure if he would make it to see her walk down the aisle.

"When I chose her name, I was really excited," Sanders told The Washington Post. "I immediately remembered her story, so I was really happy for her."