---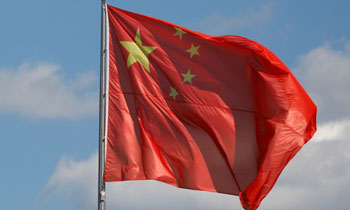 China will not attach any strings when extending financial assistance to Sri Lanka and will not use an investigation into alleged human rights violations or war crimes during the armed conflict as a precondition, Chinese Foreign Affairs Ministry said yesterday.
Miss Zhang Song, who is the the Secretary of the South Asian Division of the Ministry's Department of Asian Affairs, said her country provided assistance on the sole basis of the centuries old cultural, trade and religious links between the two countries.
She said this when she met Sri Lankan journalists currently visiting China under a cultural and media exchange programme.
Miss Song said however, the development and technological assistance from China to any country was not based on politics or individuals and had no special affection for former president Mahinda Rajapaksa's regime during which billions of dollars' worth of development programmes were launched in Sri Lanka. She said the Chinese government maintained close and friendly links with the current administration led by President Maithripala Sirisena and Prime Minister Ranil Wickremesinghe.
"We are aware of the strategic location of Sri Lanka in the Indian Ocean. That is why we offer whatever assistance possible to Sri Lanka to stand on its feet as a major partner in the South Asian region. For instance, the Colombo Port handles more than two million containers and it could be easily increased to six million," she stressed.
Miss Song said China agreed to Sri Lanka's request to renegotiate the Hambantota Port Development Project because China did not want an investment programme launched in good faith to be turned into a political issue in the beneficiary country.
She said Sri Lanka had the potential to rise as a economically powerful and strategically important country in the Asia region and China would always back Sri Lanka to achieve that target.
Miss Song reiterated China's willingness to invest in modern technological projects centered in particular on the proposed Free Trade Zone in Hambantota generating nearly 100,000 employment opportunities for Sri Lankan youth. (Sandun A Jayasekera reporting from Beijing)