---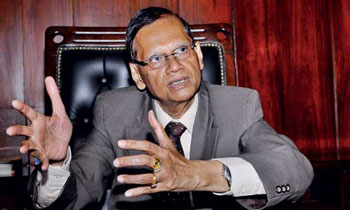 It was much fitting to appoint a parliamentary committee to look into the affairs of the recent unrests before a Presidential Commission of Inquiry (PCoI) to be appointed over the investigations, the Sri Lanka Podujana Peramuna (SLPP) Head Prof. G.L. Peiris said today.
Addressing a news conference, he said PCoI would not come out with a comprehensive inquiry as it is not comprised of all political parties in Parliament representing all the communities.
"We have no objection in appointing a PCoI. But what is urgent now is to have an effective investigation into the incidents. Moreover, it was essential to see as to who will be appointed as the members of the PCoI and how long it takes to publish its final report. By appointing a Parliamentary committee, the final outcome would be more reliable than a PCoI," Prof. G.L. Peiris said.
Therefore, they urge the government to appoint a Parliamentary committee and solve the crisis without putting the people into further trouble. (Sheain Fernandopulle)
Video by Susantha