---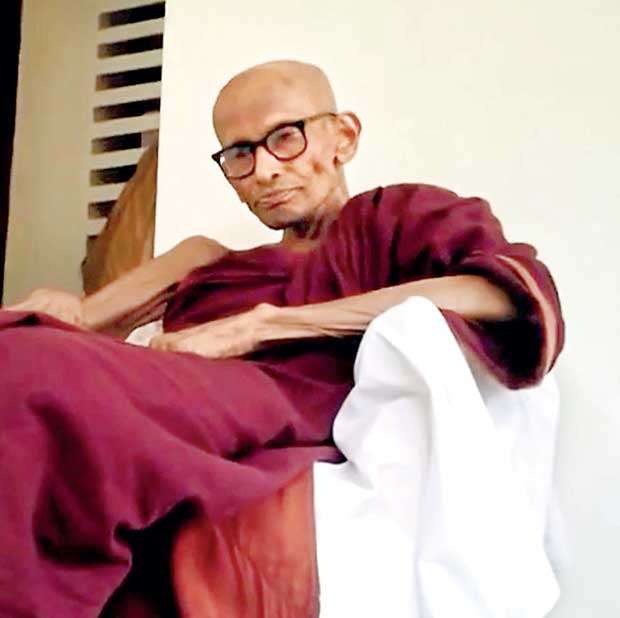 Ven. Kaṭukurunde Ñāṇananda Mahā Thera
Most Ven. Kaṭukurunde Ñāṇananda Mahā Thera passed away in the early hours of this February 22 at the National Hospital Colombo. The prelate and his teachings – particularly his ground-breaking monograph, 'Concept and Reality', and the series of Nivanē Nivīma and Pahan Kaṇuva Dharma Dēśanā – hardly need any introduction. Having lived a life of study, meditation, and generous mentorship of generations of disciples in seclusion, shunning publicity, officialism and any private or public ceremonialism, it is challenging a task to talk and write about his life and passing away.

As if words of commemoration and expressions of respect would intrude on the peace of death, paling away before the silence of cessation, Nirvāṇa, the venerable was relentlessly pointing at – papanca (prapañca) or proliferation, to borrow from one of the venerable's favourite subjects of textual and contemplative scrutiny.
Yet, on the occasion of Vesak, the observance of the Birth, Awakening and Parinirvāṇa of the Buddha, it feels apt to rejoice in the practice of one of his modern-day eminent disciples, the Bhikkhu Kaṭukurunde Ñāṇananda.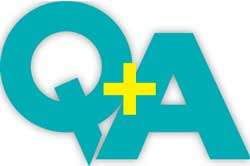 Bhikkhu Kaṭukurunde Ñāṇananda is well-known for having broken new ground in the Sri Lankan intellectual and meditative landscape of the second half of the twentieth century into the early twenty-first century. He challenged the authoritative Ceylonese Theravāda exegesis, stepping out of commentarial orthodoxy. Beyond that, although he never left the Island except for visiting India, his work has been very influential in Western Buddhist academia and among practitioners.

Two eminent monks have accepted the invitation to recollect their Dhamma encounters with the late Mahā Thera. The first voice to be heard is Ven. Uda Eriyagama Dhammajīva, the abbot and Chief Preceptor of Meetirigala Nissarana Vanaya and the second is that of a German-born bhikkhu and scholar, Ven. Anālayo. Both monks have been disciples of the late Mahā Thera, and have also known each other for over two decades. While today we are publishing the interview with Ven. Dhammajīva we will continue tomorrow with the one of Ven. Anālayo.

Ven.Uda Eriyagama Dhammajīva is a deeply practised meditator and meditation teacher. He ordained as a Buddhist monk thirty years ago (1998), receiving his higher ordination at the Śrī Kalyāṇī Yogāśrama Saṃsthā, also known as the Galduwa Forest Tradition. Ven.Dhammajiva underwent training under the close guidance of Ven.Mātara Sri Ñāṇārama Mahāthera at Meetirigala Nissaraṇa Vanaya Forest Monastery. It was this place that saw the original delivery of the late Kaṭukurunde Ñāṇananda Mahā Thera's sermons on Nibbāna expounded to an audience of meditating monks intent on the attainment of awakening, in this life itself. Between 1988 and 1992 Ven. Dhammajiva's mentor was none other than Ven.Kaṭukurunde Ñāṇananda Mahā Thera himself. Ven. Dhammajiva serves as the current abbot of Nissaraṇa Vanaya and has maintained a close relationship with the late Mahā Thera up until the time of the latter's passing away. Following are the excerpts of the interview with Ven.Uda Eriyagama Dhammajīva:-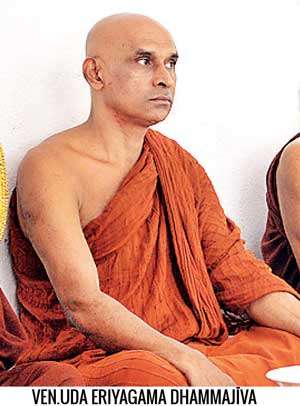 Q When and how did you first come into contact with the late Mahāthera?

In 1987, maybe in August, soon after resigning from my job, while I was meditating in Nilambe, I came across two books, namely The Seven Stages of Purification and Freed Freedom (still unpublished at that time). Both bore the name of the most Ven. Matara Ñāṇārāma Mahā Thera from Meetirigala, Nissaraṇa Vanaya. Inspired by the pragmatic and practical way of presentation, it occurred to me to go and meet the venerable. So, together with Dr. Parakrama Fernando and Weerakoon, I visited Nissaraṇa Vanaya without a prior appointment. Dr. Fernando knew Ven. Kaṭukurunde Ñāṇananda well. In this first meeting we had a long discussion and I came to know that both the above mentioned books are but his writings.

Q How would Ven. Katukurunde Ñandana relate to and teach his disciples and the younger monks at Nissaraṇa Vanaya? Would you perceive him mostly as a scholar-monk, as a meditating-monk, or as a monastic teacher? In which ways would the MahaāThera pass on his knowledge of Dhamma, Vinaya, meditation?

One year after I entered Nissaraṇa Vanaya as a lay meditator, I informed the Saṅgha that I felt ready for ordination and taking up a full-time meditation life. Ven. Matara Ñāṇārāma sent me to Ven. Kaṭukurunde Ñāṇananda as one among other candidates. He was not ready to impart teachings in a formal way. Instead, he asked that we candidates read the recommended books and allowed us to visit him for discussion once a week. We had to learn by heart some parts of the texts and he would make some occasional clarifications during these weekly discussions. The venerable Matara Ñāṇārāma closely observed this process.

He was serious about the monastic code pertaining to the novice as well as on Pali, the canonical language of the Suttas.
He was my elder brother in my spiritual life. He readily took responsibilities regarding my life issues too. I used to tell him everything as he instructed without any reservation

One year and nine months later I took higher ordination and, basically, he was my mentor throughout. The procedure was rather informal as it had been earlier with my novice ordination and daily life in the monastery. Clarifications on the Vinaya – the code of rules for fully ordained monastics – were somewhat more of an intrinsic process, more aimed at examining it for the purpose of living the life of a meditating forest monk. The lived forest tradition was often emphasized as opposed to mere book knowledge.

Q How has the late Mahaā Thera's mentorship influenced your spiritual life?

It was all about the monk-hood and the Dhamma-Vinaya. That appeared as the only way, without an alternative, for a forest monk inclined to meditation. No one in the monastery would interfere in our relationship, and everyone instead appreciated having such a teacher. Occasionally Godwin Samararatne and others from Nilambe would pay a visit to the Mahā Thera, and they would always visit me too. They expressed full appreciation of the way things were happening there. Likewise, I too took this mentorship as a blessing.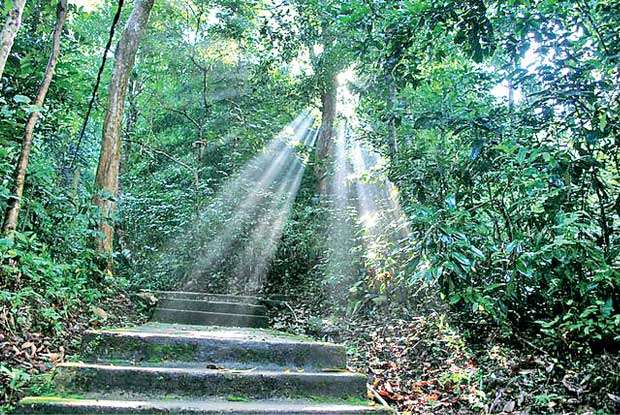 Nissarana Vanaya
QCould you say something about the overall impact of the late MahaāThera's presence and teachings during the years he spent at Nissarana Vanaya and afterwards? What was his relationship to the monastic institution?

He was my elder brother in my spiritual life. He readily took responsibilities regarding my life issues too. I used to tell him everything as he instructed without any reservation. My brother-in-law passed away and I immediately went to his kuṭi and informed him. He asked me not to start getting into the habit of visiting relatives, even in such a situation, for example. Totally agreed! He asked me to not to make myself exposed unnecessarily to worldly matters. I had no objection to his opinions. Then my mother passed away. Ven. Matara Ñāṇārāma Maha Thera recommended I take part in the funeral accompanied by my mentor, Ven. Nanananda. He "conditioned" me, so to say, before visiting my village and covered me over as if guarding me all the way through till the end of the funeral, then took me back and reported the situation to Ven. Matara Ñāṇārāma Mahā Thera as my elder brother.

Ven. Kaṭukurunde Ñāṇananda considered the monastic life as precious. If you adhere to it there won't be any unwanted relational or social problem. Life will be
simple as a monk.

Q In a nutshell, what do you see as the core legacy of the late MahaāThera for present and future generations of monastic and lay practitioners?

My understanding of the spiritual life took place and sank in quite gradually with the following key aspects: 1) meditation; 2) strict observance of the monastic rules; 3) least possible amount of worldly activities and avoidance of ceremonies and public events as much as possible; 4) the value of a simple life; 5) an immediate relationship with spiritual friends or teachers.

During my period of association with the venerable Mahā Thera, I could also see his development and improvements due to our interactions and sharing in the monastery. That can be seen when comparing the series of Pahan Kaṇuva Dēśanā with the Nivanē Nivīma Dēśanā. When delivering the sermons on Nivanē Nivīma, he used to give me the gist of the upcoming sermon just before teaching, and my mind, accordingly, was already prepared for the sermon. Later, having the recordings of the talks and typing them with a typewriter gave me the opportunity of a closer relationship to him. It was a rare thing to have in a monk's life like mine. All of these good things were received in actions in the field rather than in classroom lessons of theory. The prelate's large array of skills were being transmitted to us in every possible way, and he considered it as a duty to the Sāsana.

The books, sermons and his own translations of the Pali Suttas offered abundant wide openings for the future generations, and the untiring way in which he did it was phenomenal. In addition to Pali, Sinhala and English, he was also fluent in Sanskrit and familiar with Madhyama works and Mahāyāna texts and doctrines elaborating on the key themes of emptiness (śūnyatā) and proliferation (prapañca) among others. I was lucky enough to witness all closely, even after he left Nissaraṇa Vanaya. Ven. Anālayo and I sometimes joined in sharing the Mahā Thera's teachings deeply with the help of other available literature as Ven. Anālayo was also doing his PhD.

To conclude, the late Mahā Thera's leaving Polgasduwa Island Hermitage in 1972 opened a new chapter in the contemporary history of the Theravāda tradition, and the Mahā Thera's departing from Nissaraṇa Vanaya in 1994 opened the accessibility of his service to the society at large, though it affected his health somewhat badly.