---
Infotechs-IDEAS coordinated the annual visit of the Cranfield University UK postgraduate students to Sri Lanka recently.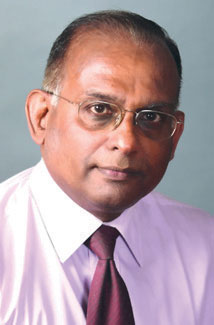 The students are linked up with selected SME companies who would like to have some help in specific areas of business development to undertake a specific project. The student groups start interacting with the respective partner companies whilst in UK and then visit the companies and work with them on arrival in Sri Lanka. The total number of students is usually about 20-25 and they are on placement for a period of one-to-two weeks. After returning to the UK they follow up and finalize the project plan. Infotechs-IDEAS is a multi-disciplinary development consultancy company based in Colombo, Sri Lanka. The company was established in 1999 and today is one of Sri Lanka's leading and much sought after companies in providing consulting and project management services in Sri Lanka, and South Asian and African countries. Over the years the company has provided consultancy services to a portfolio of projects with an aggregated value of over
US$2 billion.
Infotechs IDEAS has been associated with the University of Cranfield on this Postgraduate student placement programme for the past four years. Their main resource person who conducts the initial orientation programme for the students has been Srilal Miththapala, a senior tourism and business personality in Sri Lanka. Miththapala brings to the programme his wide knowledge and experience of Sri Lankan businesses, giving a quick and wide overview of the key economic indicators and relevant business statistics, including tourism, during the orientation programme. He then introduces Sri Lanka's extensive biodiversity and environment (being an avid environmentalist & wild life enthusiast) and then outlines the need for sustainable development.