---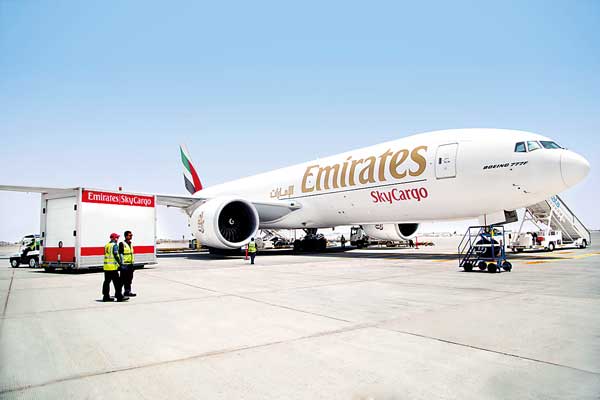 Emirates SkyCargo is Best Cargo Airline in the Middle East for the 27th year
Emirates SkyCargo has clinched another industry accolade with its latest award of Best Cargo Airline in the Middle East. The award was presented at the 2016 Cargo Airline of the Year Awards organised by Air Cargo News in London, United Kingdom.

The airfreight industry awards were based on the voting results of more than 18,000 supply chain professionals over a two-month period. Emirates SkyCargo was selected for the best overall customer experience and best service provider in the Middle East, making it the 27th year that the carrier has won this award.

Emirates SkyCargo is the world's largest international airline cargo operator. It currently serves 155 destinations in over 80 countries on six continents and operates in many of the world's fastest developing markets, including 16 gateways in the Middle East, 42 in Europe, 20 in North and South America, 21 in the Far East, 27 in Africa and 19 in South Asia. The air cargo carrier has focused relentlessly on adapting to its customers' evolving needs and continuous innovation in its products and solutions. Its latest product offering, a cost-effective and environmental friendly covering to protect temperature-sensitive cargo, such as pharmaceutical products, has been well received by customers. According to the International Air Transport Association (IATA), routes to and from the Middle East saw the highest growth in freight tonnes in 2015. In the six-month period between April and September 2015, the Middle East to North America route surged 30 percent in freight tonnes growth compared with the same period the previous year.
This was followed by an 11 percent increase in Europe and Africa to Middle Eastern routes and a 9 percent growth in the Middles East to Asia route. With its hub operations in Dubai and a world-class logistics infrastructure, Emirates SkyCargo is well positioned to benefit from
these positive trends.