---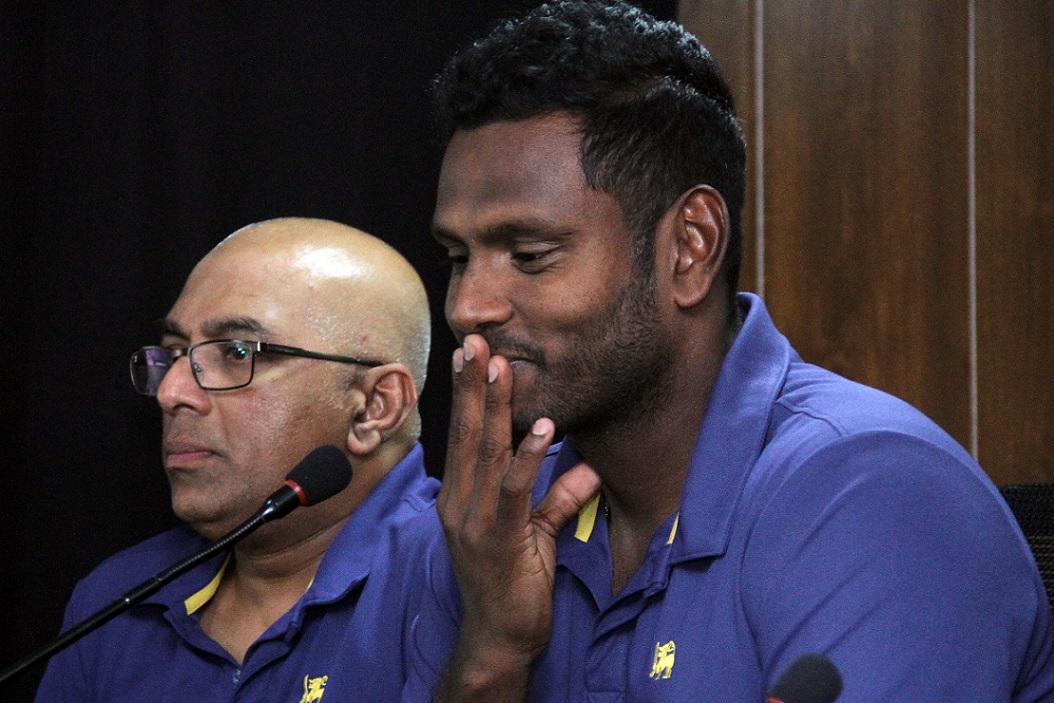 Three trophies in one tour may have excited the Sri Lankan cricketers but head coach Chandika Hathurusingha believes there's still a lot the players can improve going forward.
Sri Lanka lost the first two matches of the series, Zimbabwe and Bangladesh--their only defeats in the series but won the tri-nation tournament before winning the Test and the T20 series comprehensively.
Speaking on their return to the island from a successful tour, former Sri Lanka cricketer also said he is excited about the talent pool on offer.
"Very exciting to think that this team can improve a lot," Hathurusingha told reporters in Colombo. "We have four guys injured at the moment. When all those guys are available, we can go and compete with bigger teams. We have got a lot of talent in this country and it is a matter of giving them opportunities. We have the highest wicket taker among right-armers (Muttiah Muralitharan) and left-armers (Rangana Herath).
He also said that he is now focused on building a strong squad of players to compete against different oppositions in different conditions.
"We want a big pool of players for us to compete against different countries and different opposition, depending on their limitations and strengths. All the players get an equal opportunity and they will definitely know where they stand when it comes to selection," he added
One of the significant contributors during the tour was all-rounder Thisara Perera. The 28-year-old finished as Player of the Series in the tri-nation competition having excelled with both bat and ball. His big hitting came in handy during the T-20 series as well.
"What I always felt was he was a mighty talented player. We made him understand his role. That must have been the reason why that he fired. He changed his training methods a bit as well. We are seeing what he is capable of. He has still room to improve and he can contribute more," Hathurusingha added.
"With me, I don't think you will see the same team too often. Of course, the players that perform have the assurance of their places in the team, but will always try and see the best combination that can win games. It's not that we're trying to play with just eleven players for the next two years.
Sri Lanka's next challenge will be against India and Bangladesh at home during the Nidahas Trophy T20 tournament in March.
"We will analyze the opposition and what we want to achieve. We have communicated to the players and they know their roles as well. We are preparing all the players to do their roles to be best they can."

"In cricket, you can not guarantee winning or losing. What we are trying to do is to get better every time we train and every time we play. If we play to our potential, we will win more games than losing games," he added.
Test captain Dinesh Chandimal, who captained the side in ODIs and T-20s in the absence of Mathews shared similar sentiments. "Very pleased to return home victorious. We played like a family not as a team. I would like to thank the selectors, all the coaches, the board for backing us to the fullest. The arrival of Hatu has helped us to make a huge turnaround. He is a big plus point moving forward. I am thankful to all our fans for backing us during good times and bad times."