---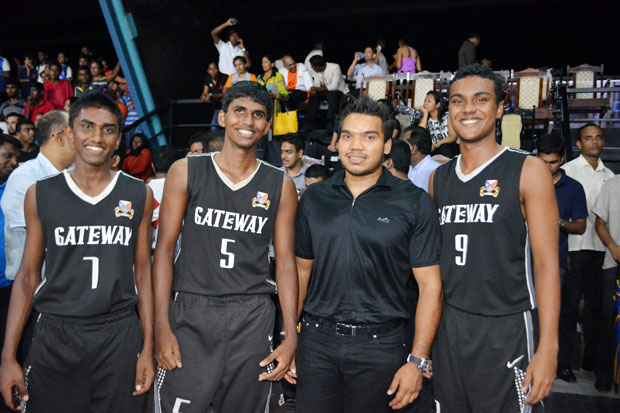 Gateway College won the Carlton Cup 3X3 Under 19 tournament defeating St. Joseph College, Colombo 7-6 in the cup final. The team comprising Melantha Jansz (Captain), Saptha Amarawickrama, Lakith Weerasinghe and Nichula Liyanage with Tharindu Fernando as the Head Coach had a very successful tournament in which they were unbeaten throughout.
In the semi-finals, Gateway beat St. Benedict's College 17 to 16 and in the quarter finals, Gateway beat Asian International School 14 to 13. During the preliminary stage, Gateway College beat Cambridge International School 16-11, Mahanama College 11- 6, St. Anne's College 15- 10, St. Joseph College, Colombo 11 - 9 and St. Peter's College 19-13.
Above picture shows outstanding Gateway College basketball players with Namal Rajapaksa.